"Success has nothing to do with what you gain in life or accomplish for yourself. It's what you do for others"
We recently heard about the heart-breaking story about a wee girl named Lottie. who has been fighting high-risk neuroblastoma since she was two-years-old. A joyful little girl with a sweet nature, she loves to create and loves anything pink and sparkly.
Now 4 years old, Lottie has been responding well to frontline standard treatment and is due to finish immunotherapy at the end of September 2017. This will mark the end of her treatment in the UK, at which point it is wished that her end-of-treatment scans will show no evidence of this disease.
Then, to keep Lottie in remission and help prevent relapse, which she is more vulnerable to because her primary tumour had MYCN markers, her next challenge will be to access the Bivalent Vaccine clinical trial at Memorial Sloan Kettering Cancer Center, New York. Her family and treating team have identified this as the best option to help keep Lottie neuroblastoma free.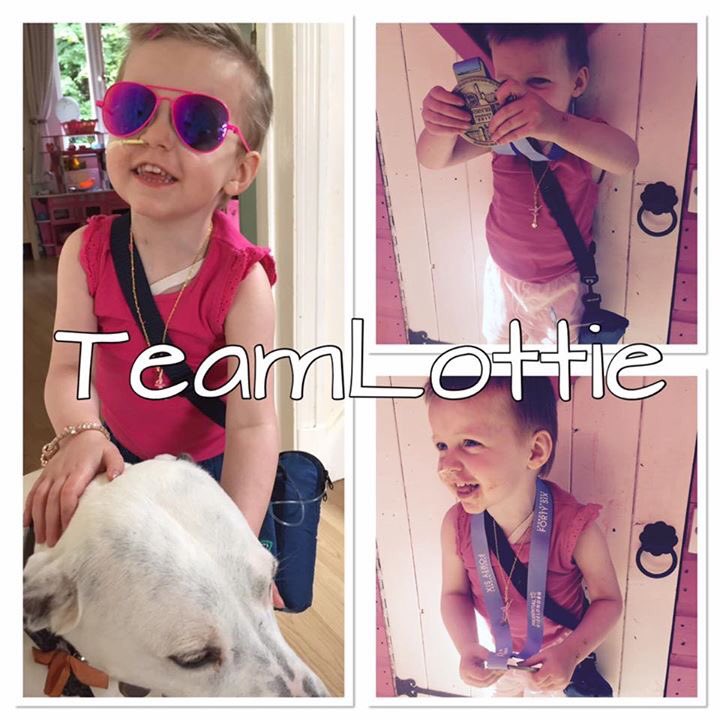 Lottie and her loving family remain ever positive and prepared to fight and are appealing for your help to raise £200k to access the trial; cover the associated costs (e.g. travel and accommodation); and to ensure a contingency for any unforeseen complications.
"We will never leave her side. We'll never give up, we'll fight with her, for her, and next to her." Lottie's parents, Charlotte and Dave.
Please get behind this campaign and help spread the word.
To text donate, text LWJJ86 and your amount £1 – £10 to 70070. If you'd like help supporting Lottie's campaign, please get in touch with the fundraising team on 0207 284 0800 or www.justgiving.com/campaigns/charity/solvingkidscancer/lottiewoods-john
Follow her team twitter page – @team_lottie_