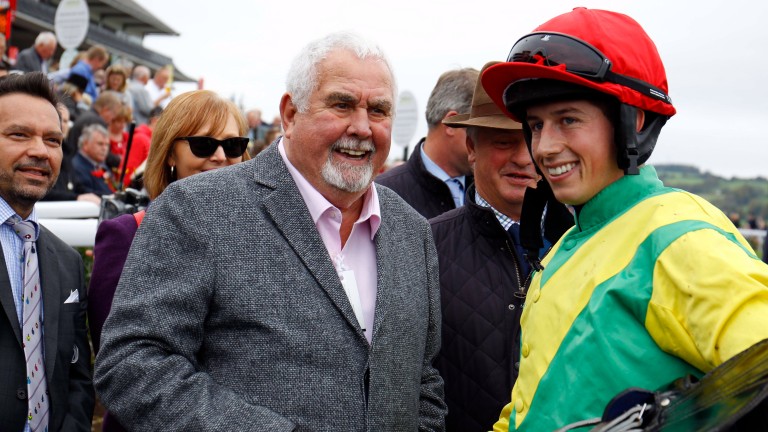 "I've only trained for him for just over a year, but we've been incredibly lucky together. It was a fantastic year insisted Jessica Harrington who spoke so highly of Alan Potts who sadly passed away this morning at 80 years old.
Harrington trains Sizing John and the majority of the Potts horses in Ireland, today told Press Association Sport: "It's a big shock. It wasn't something we were expecting. I found out through an email from his company this morning. "He was a certain age, but he'd just been away on holiday to Mauritius and Africa and come back. I'd talked to him a couple of times and he seemed to be in great form. "For him to die so soon after his wife – it's sad.
The couple first came to fame within National Hunt racing after their distinctive yellow and green silks were worn by the Henry de Bromhead-trained Sizing Europe, who claimed eight Grade One triumphs in a magnificent career.
Robbie Power, who was the main retained rider last season Potts in Ireland and rode Sizing John in the Gold Cup, has stated: "It's awful news – very sad – and so soon after his wife, too."
Bryan Cooper, recently appointed as Potts's retained rider in Britain, said: "Alan was full of praise for me from day one, filling me with confidence that we would have a successful partnership that he was looking forward to. "He came across to me as a guy who liked winning but I remember at Chepstow one day he apologised after the first weekend we had together that we had only one winner that weekend.
"When you lose big owners like that, it's a big loss. Hopefully the horses he has will continue to be successful."
From all the team at 3furlongsout.com we offer our sincere condolences to the Potts family