June 26, 1975, was the memorable date Barney Curley pulled off one of the most substantial punts ever on his "slow but steady" horse Yellow Sam.
Curley, who owned the horse in question, had him precisely trained to run in an poor National Hunt race at Bellewstown racecourse, where the jockeys were principally amateurs.
Bellewstown had been chosen specifically because at this time it had only two telephone lines running to the track – one public and one private (for bookies). This is substantial since at this time those telephones were the only contemporaneous communication between off-course bookies (who were taking bets), and the course bookies who determined the "starting price" (the odds that a horse would win).
To make the odds more favourable for Curley's bet and lessen Yellow Sam's handicap at the same time, allowing him to run lighter in the race, Curly ran him in several previous races in very poor conditions, where Sam never finished above eighth place. The plan worked, and Yellow Sam's "starting price" was put at 20-1. He also got to run with a lighter load (reportedly as much as 10lb less than many of Sam's chief rivals in the race).
Of course, the 20-1 figure can change, depending on the betting, and if the course bookies were aware that large amounts were being bet on Yellow Sam (or that Curley was behind it), the odds would have changed dramatically. Regrettably for the bookmakers, on the day of the race, there was a serious communication breakdown.
Completely composed by Curley, "somehow" the private line was disabled. (It was later alleged that the line was cut, though beforehand Curley had been involved in another communications breakdown scheme where he managed to convince a British Telecom engineer to kill the phone lines to the racetrack in Thirsk, resulting in Curley netting a cool £80,000 after betting on a 14-1 shot.) Though, he did it this time, the only communication between the betting houses and the course bookies was now the single public telephone.
About a half an hour before the race began, Curley's friend, Benny O'Hanlon, defined by Curley as "a balding, heavily built kind of fellow, a tough sort that you wouldn't want to get into an argument with" took over the phone booth, pretending to have a telephone conversation with a dying aunt. Deceptively, a good actor, or perhaps everyone present was just too scared to try to force him off the phone, they all waited sympathetically while he carried on his conversation. He, of course, continued talking until the race started.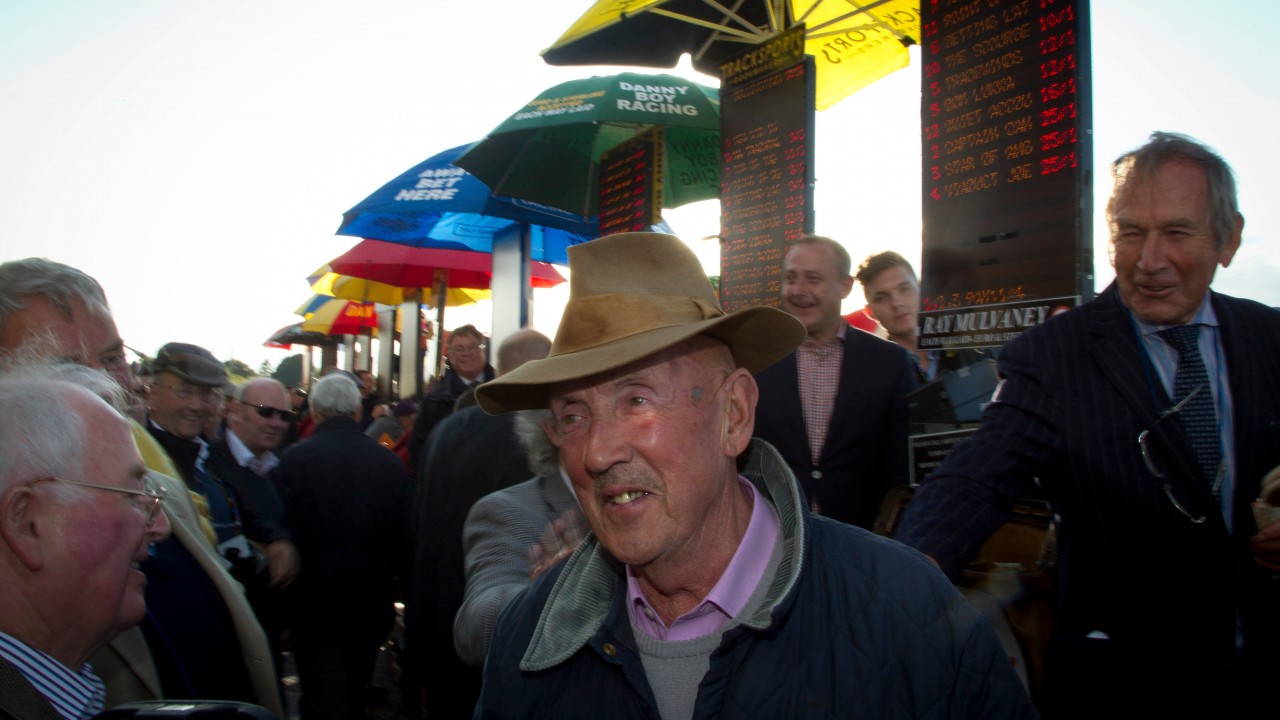 Concurrently, off the course, Curley had friends, colleagues and mere associates all stationed to place bets of between £50 – £300 at betting shops across the country. To help ensure word of the scheme didn't get out, Curley gave them all sealed instructions that were to only be opened once they received a phone call. About ten minutes before the race was to start, Curley set chain of phone calls in motion, calling a handful of accomplices, who in turn called the rest. Altogether, Curley had them bet just over £15,000 on Yellow Sam to win.
After making his call, he quickly headed over to Bellewstown, arriving just in time to watch the race.
Yellow Sam won by two and a half lengths.
After Yellow Sam's victory, as there was nothing illegal about the "coup" (other than, perhaps, disabling the telephone line), the bookies had to pay-up. But to show their irritation, many paid him in single notes, resulting in 108 bags containing a total of just over £300,000.
Because of the coup, Irish bookmakers changed their rules so that any bet over £100 had to be placed more than 30 minutes before the race.
Curley "Beat the system, you know, beat those bookmakers, those smart-arses".