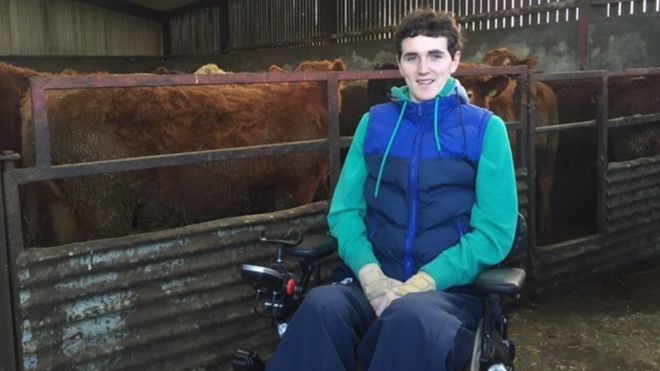 On a Friday evening around five years ago I might have been packing my racing bag thinking "I wonder would those boots need cleaned" or "what's the chances of this horses winning tomorrow, so I can get this bloody monkey of my back".
Fast forward to this evening and I'm writing a blog. Things can fairly change… however, embracing change is something I enjoy so I'll give it a go.
Some of you may have seen that myself and Reah got engaged over Christmas and so we had a great excuse for some celebrations. Tough going having to accept a drink from each friend individually but there you go, I seen it out and survived.
I'm starting to see a trend now where Reah might be questioning me about something wedding related, only to then catch me glaring at the Tattersall's or Goff's website totally tuned out.
I could spend hours some evenings scrolling through sales entries and results looking for what may be value or what I think could be a future star. Tuesday of Goff's January sale included a select group of point to pointers and saw two of these pass the £200k mark. Dickie Diver and Phoenix Way both won on debut and both clocked the fastest times of their card. Watching the videos alone, I thought the way in which Phoenix Way put distance between himself and the bunch made him appear to have that touch of class everyone is searching for and I already can't wait to see what he does next.
Any time I wonder how point to point form horses are constantly hitting these telephone number prices, watching something like the €100,000 Thyestes on Thursday reminds me why. From 15 runners, the first two home were among 11 point to point graduates in the race. With any of my interests I love statistics and I think the likes of Thursday really goes to show the quality and future superstars that you could be watching at your local point to point. This is backed up when you see the type of store horses the p2p men are buying. They take their risk with some high-quality animals and you can see how these impressive statistics are no accident.
East Down held their meeting at Tyrella on Saturday and this would be my first time back at the track since my fall in March 2013. Reading that it would seem I have maybe put off returning due to bad memories or ill feeling but in fact that is not the case. Honestly, driving in that lane and past "my fence" was no different to any other meeting. I'm not like that, it's just not in my nature. Reah however was the only one willing to come along with me!
Like I mentioned, seeing some potentially high-class horses may have well been the case and again it was the debutants that I've found myself talking about. Millarville, a lovely looking Court Cave mare from the Crawford camp made every post a winning one in the 5-year-old mares, jumping like a stag. Looking at some of their recent graduates, I'm thinking she's sure to win plenty. Now, the real reason I was at Tyrella on Saturday was that I have a share in a 4-year-old gelding with Ben Crawford and with schooling after racing, he was there on an educational outing. I may be biased but I think he's a lovely horse and for me the dream is alive with him.
I dedicate three and a half hours of the week to my body. This is something I'd like to elaborate more on over the next week or two but as a background, with the help of my 2 extremely knowledgeable physiotherapists, I chip away at keeping everything stretched, strong and well oiled. Our bodies were designed to walk. When you were an infant nobody taught you to walk but instead stage by stage, crawling turned into walking. This idea that walking is naturally installed in us is what we work off, trying to relearn my body while we patiently wait on some amazing work that is going on that has the potential to 'supercharge' this. It defies conventional wisdom about spinal injuries, but I like that. Having such great support from the Irish Injured Jockeys and racing people allows me to work with these specialists and to use a life changing piece of kit who I call "Sandy". Sandy is a robotic ekso skeleton that allows me to stand and walk thousands of steps every week.
Anyone who knows me should be well aware that I'm a farming nerd. Considering we bought a new bull this week I've done well to contain my agri chat. I can only apologise if this gets the better of me in the weeks ahead.
Follow Jonjo on twitter – @brightjonjo