Sports fans had it all this weekend, highs, lows, peaks and tension. From Paris to Donegal, Castlebar to Croke Park and down to Leopardstown it was a weekend for sports fans to saviour.
Friday was a strange day for racing fans, if like me you have a few group chats that revolve around racing, Fridays topic was engulfed by ATR and RUK.Television rights are business affairs, and even though my gut reaction was of shock I do think we need to wait and see what Racing UK plans are.
 I understand the frustration and fear that genuine Irish fans have with the move. Will it cost more? the Irish racing content be watered down or even less? Will we have split screens on some races? These are questions that must be put but once the process has been completed I'm sure we will get information on such trivia's.
On the other hand, good news was that RTE have secured rights again for Irish racing and my hope is that this will continue to rise, and not just the big festivals in Leopardstown, Punchestown, Fairyhouse and Galway, but that we could see TG4 increasing some coverage as they cover Listowel. Wouldn't coverage of Tramore or Kilbeggan be nice?
Back to the track and I thought the quality was perfect for the two days, bíonn blas ar an mbeagán was a phrase that came to mind. Sometimes less is more. On Saturday The Irish Champion Hurdle was the main spectacle. What a win by Supasundae, anyone that listened to the Final Furlong Podcast earlier this year that Kate Harrington expected big things from him this year, how right she was, a tasty performance of jumping sprinkled with a tenacious will to win saw him down Faugheen. He will now be a huge Irish hope in the stayers' hurdle.
What about Faugheen? I for one think it was a satisfactory run, he did more right then wrong, but he lacked his zest of old. After his Christmas run I doubt he was worked as hard as usual in the knowledge that March and Cheltenham are and was the sole aim. For me 8/1 is a huge price. Cheltenham will suit him better, Ruby will be back on board, and if it was to happen it would right up there with Willies greatest training performances.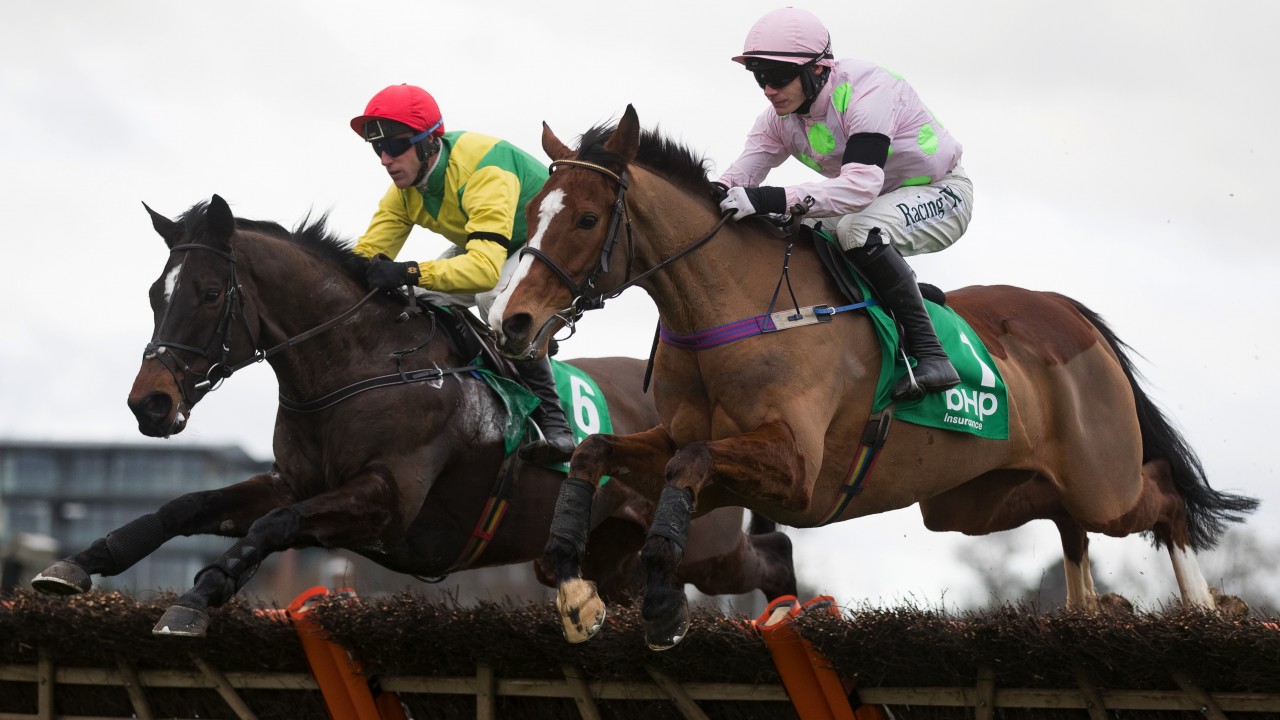 The Min and Yorkhill clash never really materialised, which is a pity but what we could gain from this is as a duel in Cheltenham between Min and Altior.Min and Footpad gave exceptional performances, and both helped Willie Mullins eat into Gordon Elliot's trainer's championship lead. But where now for Yorkhill? Il be honest I backed him in September to win the Champion Hurdle and thankfully it was done online as I would have thrown away the docket for many reasons since. And yet it could happen.
If Yorkhill had be touted as arguably the most talented horse in training surely Samcro is his heir apparent, how he swatted away his rivals reminded me of an Usain Bolt in his prime, pace, power and ease. I still think Eddie and Gordon will run In the Ballymore, but it gives them brilliant options in March, as I don't think there's any rival to stop him. Monalee also cemented his reputation as a force for March, with an outstanding round of jumping, the RSA will surely be his target.
Festivals needs stories, and we got some heart-warming ones over the weekend. Edwulf winning the Irish Gold Cup, is almost Hollywood material, I don't think ESPN ever recorded a 30 for30 documentary on horse racing but this would be right up there. A race that ran out of Oxygen last year, was nurtured cared for and looked after since then, and he turns up to win one of the most prestigious races in Ireland. That's a story and that's National Hunt.
Article by @CartyBan