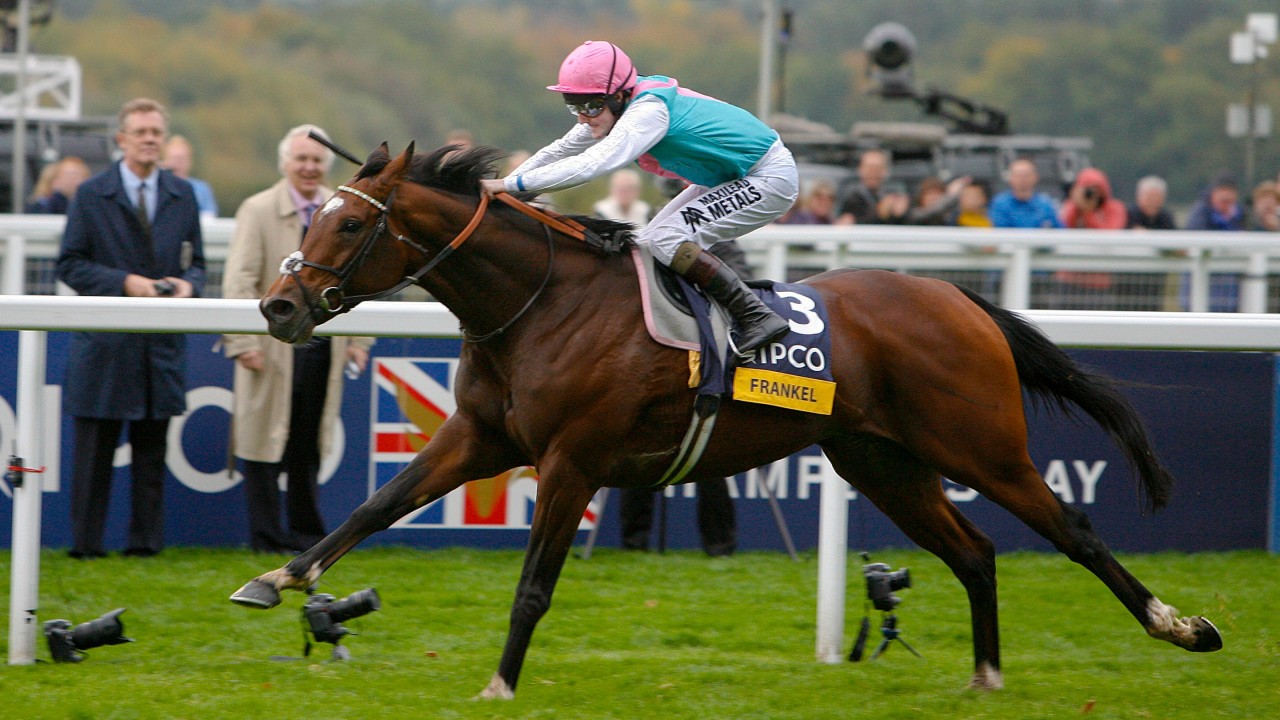 The world's greatest racehorse, Frankel, perhaps one of the best horses of all time, turned 10-years-old on Sunday afternoon.
Frankel is the son of 2001 Epsom Derby winner Galileo, a leading stallion, and Kind who won six races during her career.
"He was born on 11 February 2008, and was named after the legendary American trainer Bobby Frankel, who died in November 2009"
Frankel stole the hearts of the public, with his turn of speed in which every horse he ever raced against had no response and were only ever realistically chasing in vein.
---
Here are a few facts you may not know about the superhorse.
Frankel's life began in Box Number 5 of the Foaling Unit at Banstead Manor Stud in Newmarket, Suffolk, where he was born at 11.40pm on 11th February 2008. He weighed exactly 123lb (8 stone 11lbs) – around the same weight as an average flat racing jockey.
He went into training with Sir Henry Cecil on 14th January 2010, having first completed his pre-training in Ireland.
When Frankel arrived at Sir Henry's Newmarket yard, Warren Place, he went into one of the barns that's used for the yearlings. Towards the middle of his two-year-old career, he was moved to a "bigger and better" box. However, he didn't like it and wouldn't settle, so he had to be moved back. The team attempted to move him again, later in the year, but the same thing happened. He clearly prefers his original box, which now boasts CCTV – a must when stabling a horse of such value.
43mph is the top speed Frankel clocked when winning over a mile at Goodwood. That's going some, since the average winning speed in five-furlong sprint races is 37.5mph.
Frankel was the first ever racehorse to have his very own TV commercial.
294,000 racegoers have witnessed Frankel's 13 victories, more than three times the number that attend a Cup Final at Wembley Stadium.
Frankel mostly slept standing up but, when he does lie down, his bed is made of shavings.


---
Frankel facts
Trainer: Sir Henry Cecil Jockey: Tom Queally Owner: Prince Khalid Abdulla
Career earnings: £2.99m
Star sign: Frankel is an Aquarius and shares a birthday with Friends actress Jennifer Aniston
Nickname: Usain Colt after comparisons with the Jamaican sprinter
Betting: Odds-on in all races, except first – £1 on his 14 wins would have made a profit of just £5.96.