"And there off in the Championship Mile and the first to show is a well-known music store followed by a well-known Italian car company then behind these is a popular brand of Irish stout."
---
Monday's main racing news headline was the apparent new summer format of the turf to be known as Championship Horse Racing which apparently will be a new team format and the main hope will be that blue chip companies will possibly lease horses from stables and have them run in various races over an eight week period of possibly Thursday evenings live on ITV in principle with a view of being an F1 style competition with points awarded on the finishing positions.

Apparently the new concept will have 12 teams racing with their own branding, think Coolmore or Godolphin but with a more "cooler" look to the silks

"Now I'm all for trying something new in racing and as someone who sometimes likes to think of ideas when daydreaming at work I like the idea of this in principle but it does have many unanswered questions mainly as they have yet to be asked or nobody has thought of them yet"

One thing which struck me was the lack of information regarding which courses would be used for this new venture, now I'm no idiot I hope but I get the impression it will be aimed at some of the big southern courses like Ascot,Goodwood,Newmarket and Newbury although one does hope northern courses like Haydock,Doncaster and York will be in the pipeline.
Another thing which seems to be the case is that the whole event will be purely flat based, now for me this is something I'm not keen on but more on that later.
When it comes to an actual Championship Horse Racing race meeting I get the feeling that the following will probably occur.
Races will be in the categories of Sprint,Mile,Middle Distance and Stayers which gives four of the races a perfect narrative for the competition and I would have these as the principle races of the series but what else will be used?
Filly and Mare sounds ok as would Juvenile,Veterans,Apprentice Jockeys and as an outside possibility Arabians but I would also include a couple of hurdle races and rotate these other races to make sure each meeting isn't the same and repetitive thus not getting boring from meeting to meeting.
As for the courses as I alluded to before there is a worry this could become southern based and not really go out over the country to various regions like for example in Test Cricket.
What I'd do of given the key to the office is this.
Base each round in a particular area of the country and allow courses to bid to hold a leg, if this is an eight race meeting series then I would have the following regions.
Scotland,Northern,Yorkshire,Midlands,South East,South West and Wales.
This way the south wouldn't have the hold on all the meetings, one region would be allowed to hold two meetings so that way the whole country would be able to see the Championship come to them and hopefully bring in plenty money to the local economy for example if meetings got held at Ayr,Chepstow and Haydock.
Now the tricky part is who get which horse in which race?
Naturally teams won't be keen on actually buying a horse so the leasing way that many racing clubs and syndicates do from the bigger stables would probably be the way forward but how teams go about getting a horse is another thing.
One way could be to have 72 hour declarations for each meeting and let teams have a virtual bank with a set amount to buy six horses for each race meeting with the jockey being the main stable jockey of that horse depending on where the jockey is needed that day.
As for the points system well that can be open to interpretation but surely 12-10-8-6-4-2 for the first six home like in F1 would be the best way forward on this.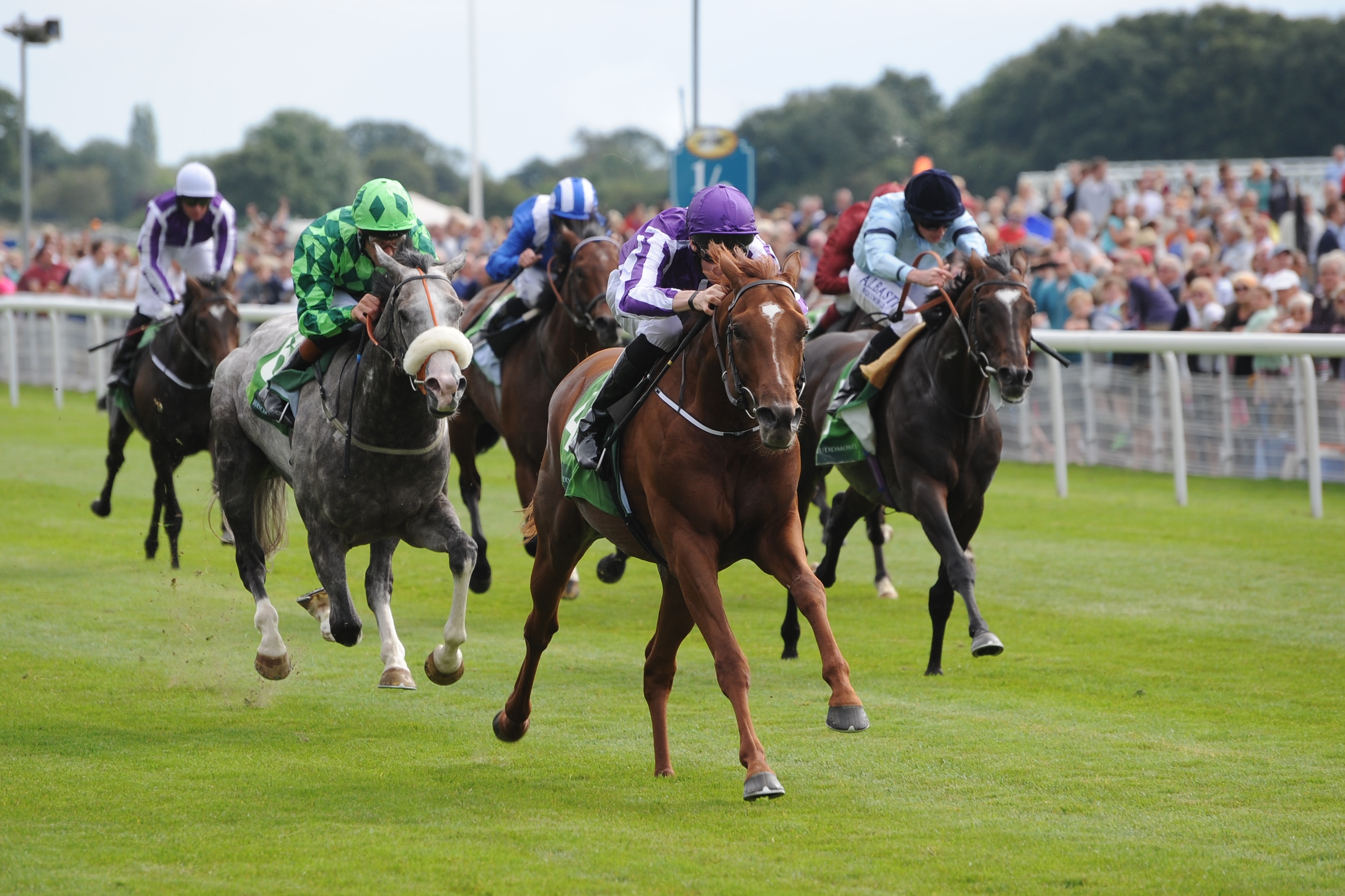 Something which has been mentioned is the use of social media in the Championship, I do like the idea of this and it's has lots to offer, things like Ride Of The Meeting and allowing a particular team choose their preferred starting positions in the stalls is one of many potential ideas that can be brought to the table.
Whatever ones view of this is, it's something which has the potential to get new fans and showcase the sport in a new way especially to those younger ones who aren't allowed to enter a betting shop unless getting mummy or daddy to do it for a small percentage of the winnings as a fee.
No doubt the doubters and knockers will be wanting it to fail before a race has been run but this eight race series along with Shergar Cup day would mean 9 meetings of the calendar year would be different from the norm which isn't much when you think about it.
That said I'm still waiting for the BHA to give beach racing a try like Laytown, still no sign of anything ever being attempted sadly!.
Article by @WattyRacing