Here on Turf Talk with @Roryfitz we give jockeys the opportunity to aim a couple of light hearted digs and a few pleasantries at some of the stars of the weighing room.
Taking this week's test is one of the breakthrough stars of the season, Donal McInerney. Having only ridden his first winner as a professional last year, he has amassed a total 28 winners this campaign making him Ireland's leading conditional jockey.
Q: Most naturally gifted?
A: It would have to be Davy Russell. He makes everything look so easy
---
Q: Most stylish?
A: Finny Maguire is the most stylish and he's as strong as an ox in a finish.
---
Q: Perfectionist?
A: I would sit beside Donagh Meyler a fair bit and he has an awful case of OCD.
---
Q: Most intelligent?
A: It has to be J.J. Slevin. You could name any horse and he would know its full breeding.
---
Q: Most underrated?
A: I think Robbie Colgan is the most underrated, he's very tidy and strong.
---
Q: Comedian?
A: It would have to be Sean Flanagan, he's always up for the craic.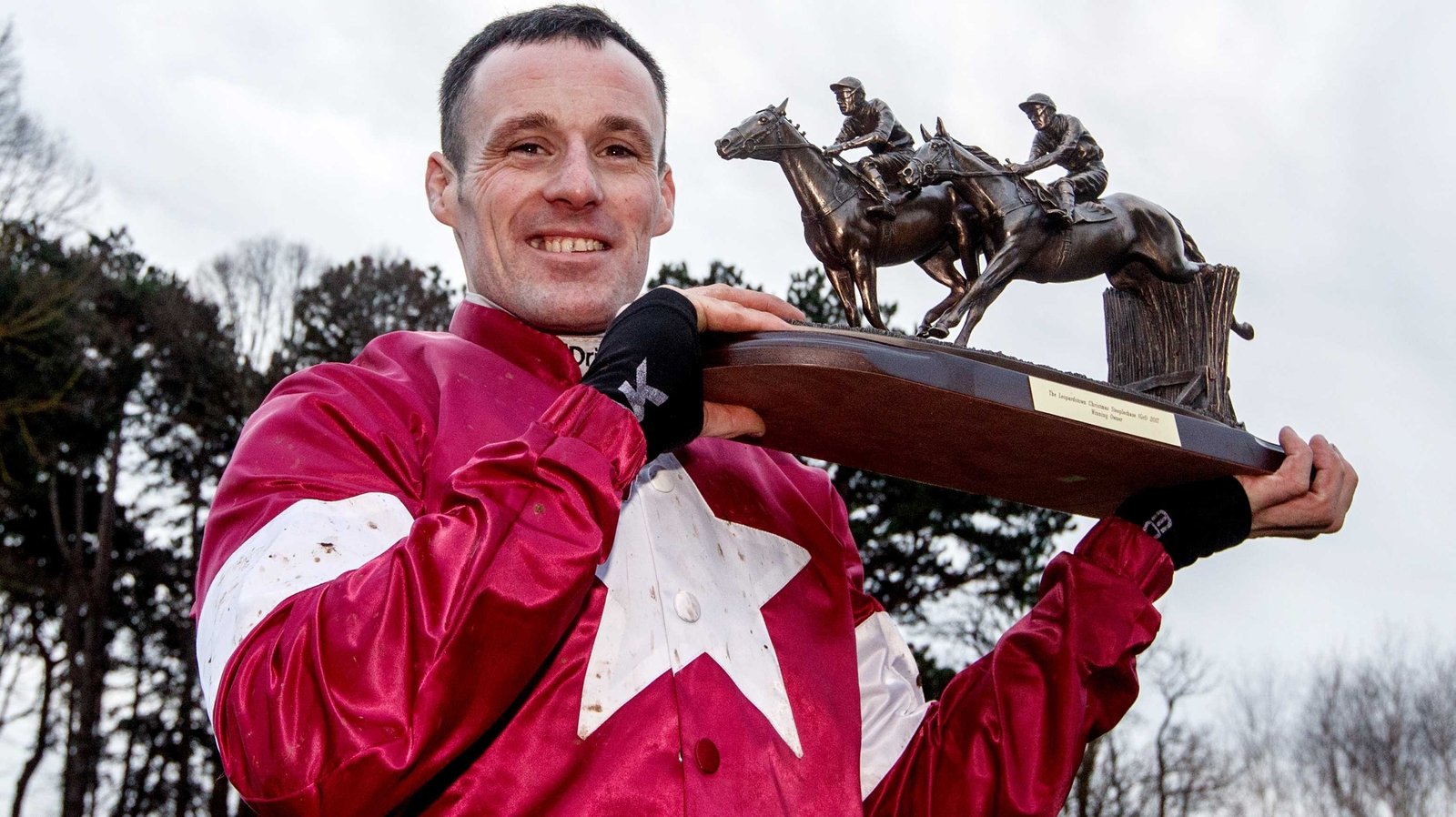 ---
Q: Cheapest?
A: That's J.J. Slevin. He doesn't like spending his money.
---
Q: Worst dress sense?
A: I'd have to say J.J. Slevin again, he hasn't much style. Incredibly nice lad though.
Q: Worst taste in music?
A: I don't know who would have the worst taste in music to be honest
---
Q: Biggest moaner?
A: Danny Mullins does a fair bit of moaning at the start of most races.
---
Q: Worst singer?
A: Mark Enright thinks he's a good singer, but he's really not.
Q: Worst dancer?
A: I haven't seen any of them dancing yet…. Thank God
 And finally,.
---
Q: Future star?
A: Darragh O'Keefe that works for Enda Bolger has had 3 rides now and I think when he gets more experience, he will be one for the future. He rides well, and his head is well screwed on