We recently caught up with the guys from @money_rider and got the lowdown on their extremely popular website – http://www.money-rider.co.uk/
Tell us about your brand?
Money Rider is a new social media platform for horse racing news & designed and built for the everyday fan to have their say & discuss all facet of horse racing.
How did it all start?
Money Rider started from a coming together of racing knowledge from Sean Barnes & Neil Williams and my (Glyn Vinall) tech knowhow, Myself & Sean work together & have in the past, And Sean & Neil have been friends for many years & have been racing fan for at least (insert years). After I was "hooked" by the sport, We found ourselves thinking that there was a lack of a "forum/platform" for the everyday punter to have say & get involved so we decided to do something about it.
What is the ultimate aim?
We hope that we can continue to grow the brand into a useful resource site, giving people that discussion platform that we feel is missing and we would love one day for this to become a full time job for us

How did you get into horse racing?
Glyn – I'm fairly new to the sport of horse racing & have only been following it since October 2017, A recent change of my employment location meant that I would again be working with Sean so it wasn't long until i was hooked
Sean – For me racing is something that is very close to my heart as was something me and my Nan used to enjoy watching together. From about the age of 11 i remember spending most of my Saturdays down her house and flicking through the paper before races and mainly choosing horses by their names, the funnier the better! In 2013 was where it all became more of a passion than a bit of fun and more specifically the supreme novice race at my first ever festival, watching Champagne Fever battle away against My Tent up the hill was a game changer for me and I was hooked!
Neil – When I met my other half's family, her brother in particular was well into his racing and I got involved from there.
Most memorable bet?
Glyn – Well being new(ish) so far I've not had a really memorable bet like Sean & Neil but I guess in November of last year, having only started in October. I placed a Trixi on La Bague Au Roi, Play The Ace & Right of Reply, cashing out before Right of Reply failed to place. Having lost a E/W treble on Count Meribel, Top Notch & Defi Du Seuil while at Lingfield a few days earlier I didn't let it ride this much to my relief as Right for Reply ran a poor race like Defi Du Seui
Sean – I think my most memorable bet would sadly have to be a losing one, but I fear its one that many of the horse racing world was in on. The fall that saved the bookies, Annie Power falling at the last in the mares really cost me a heavy win, thankfully she made up for it a year later by blowing the Champion hurdle field apart.
Neil – When Altior won the Supreme Novice at Cheltenham two years ago, everybody seemed to be on Min and that was when Altior burst on to the scene and I had a good bet on him that day.
Favourite horse?
Glyn – I would have to say in these early days La Bague Au Roi, I have backed her a few times and she doesn't disappoint, a brilliant horse from Warren Greatrex, As for what you might say an "Elite Horse" i would have to say Might Bite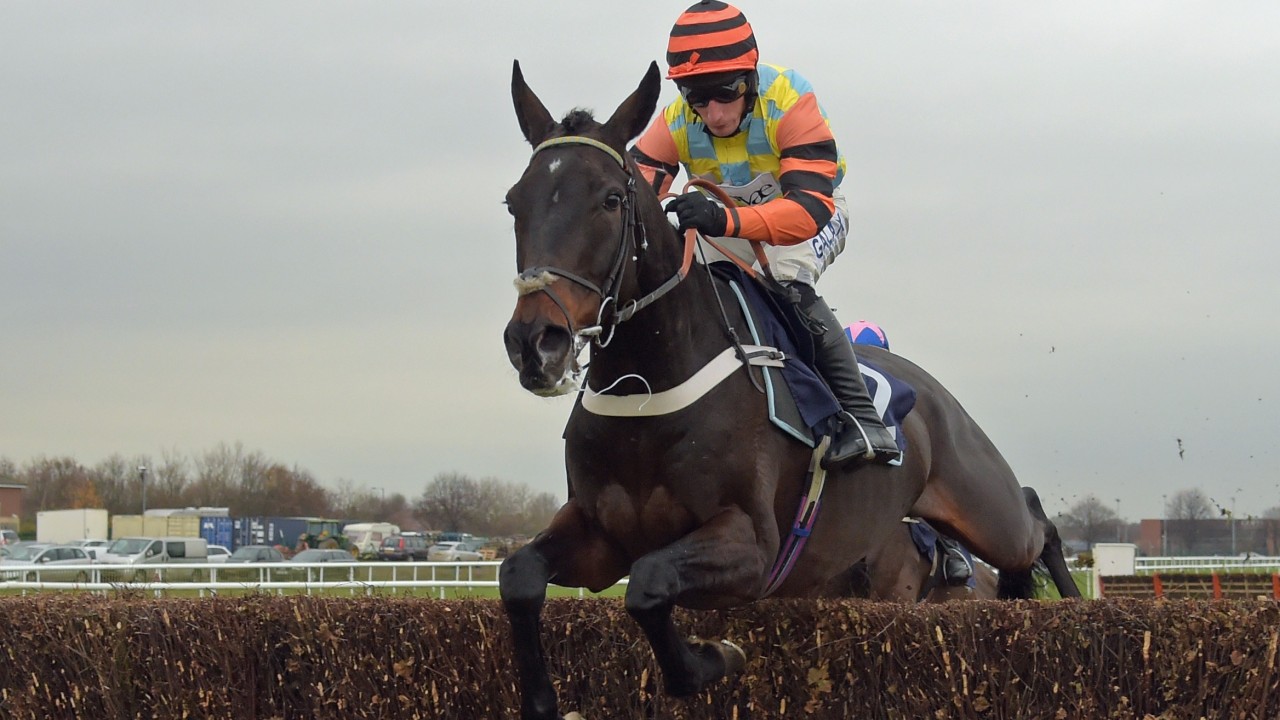 Sean – My favourite horse of all time is without doubt the great Many clouds. A horse that we (me and my wife) were such big fans of, my youngest is named after the jockey that was aboard him every race of his career, Leigthon. Watching him win the Grand National 2015 will always be one of the greatest moments ive ever seen in this sport, to counter that watching him take his final strides to so bravely beat Thistlecrack at Cheltenham will always be one, if not my saddest memory. It summed up what he was about though, the horse that never knew when he was beat and gave literally his life to win races. A true great for me.
Neil – The New One – I remember my first trip to Cheltenham I picked him out when he was hampered by the Our Connor fall, he flew up the hill that day and I have been his biggest fan ever since.
Away from racing how do you unwind?
Glyn – It's a bit unusual but I actually play Baseball for a team called the Kent Mariners in the UK's single A Division, If not I'm often watching a film or some stand up comedy or watching Spurs play, can't wait for the new White Hart Lane Stadium!
Sean – As I mentioned I have a toddler son and a teenage daughter who take up a lot of my time, along with my loving wife Kelly. If I'm not at a race track or glued to the TV watching the racing. I'm a huge football fan and for all my sins a huge Manchester United. So as you can imagine I can't say I'm always of late impressed with recent years, but remain confident that Jose is the right man for the job and we are a team improving.
Neil – I am an Arsenal season ticket holder though in truth I cannot say that helps me unwind, quite the opposite. I also enjoy a game of snooker and time with my kids.