Albert Einstein once said that insanity was doing the same thing over and over again and expecting different results. So, do we brand our trainers who admit themselves to be in a staffing crisis insane?
With the racing industry finding permanent vacancies far harder to fill than any other work sector (48% compared with 33%), what can be done to ease the burden on those already within the industry, and to attract those who may otherwise look elsewhere for their income? As a stable employee myself I have recently been looking through the jobs board on the careers in racing website and it has led me to some realizations: Most jobs require the same person, one who is an experienced capable rider and willing to work 13 days in every 14 for a small wage.
The fact that our industry is in a staffing crisis also clearly highlights the fact that working in racing is highly skilled Labour. Why do we pay as though it is an unskilled profession?
Certainly, if we look back through the history of our profession the training of our athletes, both human and equine, may have progressed beyond belief but little has changed for those instrumental stable staff. Little except their workload. Traditionally a stable employee would have been expected to ride three lots a morning and look after four or maybe five horses in the evening sector of their working day.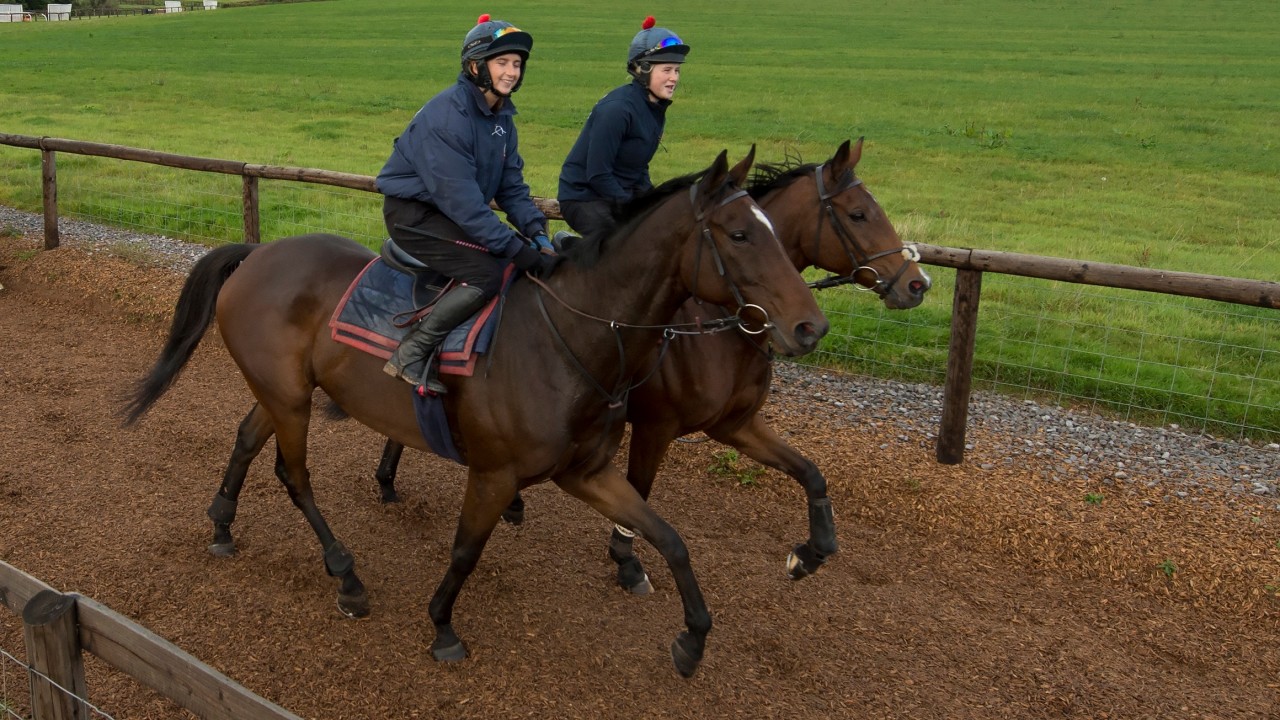 This is very different nowadays, some stables routinely send out seven or eight lots a day, with this number only increasing if there are absent staff. In this type of establishment, the staff are under an immense level of pressure to keep on top of time, and that bond between man and beast that was once the driving force of our industry is sadly wilting away. With the healing and educating qualities of equine company so clearly demonstrated by the great work of Greatwood and the short lived Thoroughpeutics scheme, is it this ever-increasing workload and dwindling quality time that has seen the depression and suicide rates among our staff so worryingly increase, and so many experienced staff leaving the industry?
If trainers are going to require our skilled workforce to ride an extra couple of horses a day would it be time better spent if they were not expected to muck out five stables before getting on board? Should trainers be looking to the job centre for general yard staff who could sweep up and muck out and leave the skilled workforce who are in such high demand to do what they are best at? After all, anyone can be taught to muck out a stable, clean water buckets and throw hay in a rack. A more sensible distribution of tasks I am certain would alleviate the pressure not only on the stable staff, but on the trainers, who so desperately seek them.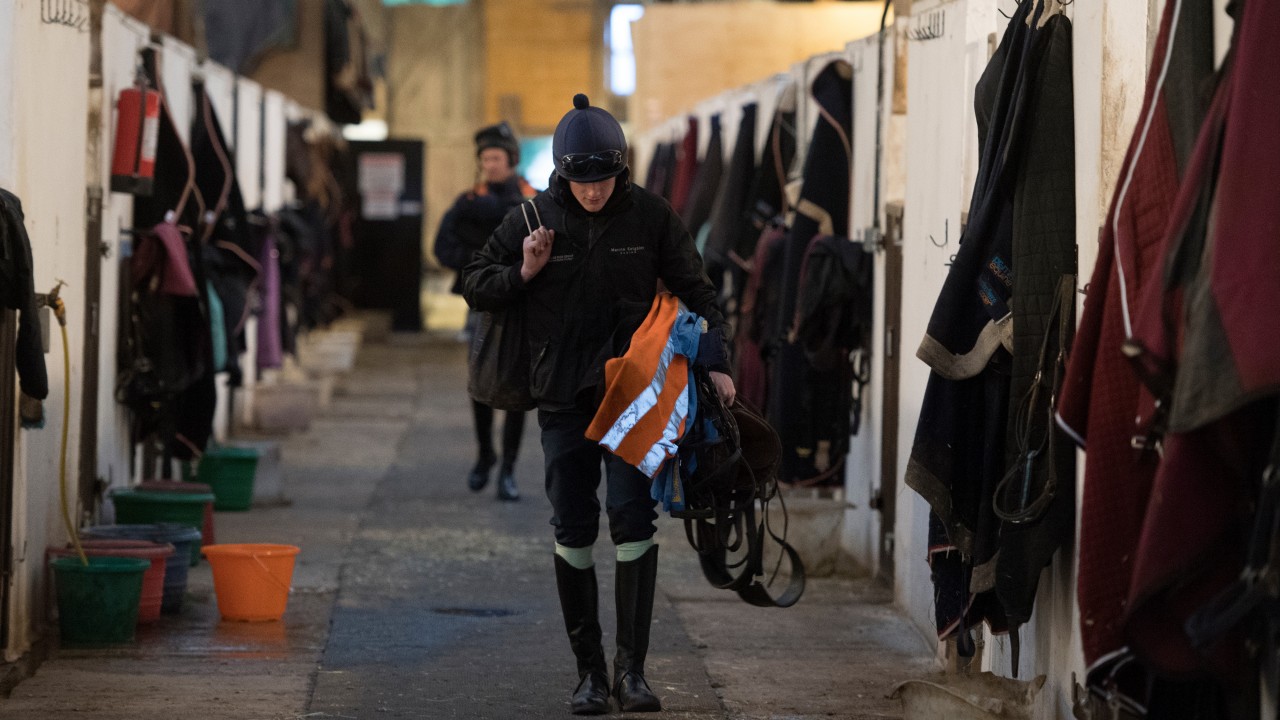 More recently as a stable employee I have been working in a top French stable and I can hand on heart say I have never worked with more content colleagues. We work hard, sometimes finishing a little late, but our time is always well spent. As work riders we do just that, ride. All the care of the horses is done in the mornings with great attention to detail, they are put away spotlessly clean after exercise thus eliminating the need for the evenings to be spent brushing horses, and they are deep littered so we are not required to muck out. A completely different workforce comes in twice a week to muck out and refresh the stables, and the evening shift of our working day rarely takes longer than forty minutes. We merely top up all the water buckets, check all the horses are ok and feed.
To make that even better I work a maximum of three evenings a week and if I have chosen to work a Sunday, none, with an extra €50 in my pocket to boot. If this system is possible in France why is it not possible in more struggling yards at home? This is one thing I have to thank my racing career for, I have been able to travel and find work with my niche set of skills and am lucky enough to have seen both hemispheres of our world. Our nation, although considered to stage the greatest racing, should accept that it's single minded attitude is not necessarily the best working environment.
I feel we must celebrate and encourage what our staff are good at, not allow them to be bogged down in a non-existent work – life balance.
Article By Charlotte Prichard