3Furlongsout.com recently had the privilege of an exclusive interview with inform horse trainer Phil McEntee .
McEntee really had a remarkable winter all-weather campaign with all of his horses running so well particularly the yard star "Spare parts" being crowned joint leading all weather horse with seven victories to cap of a memorable few months for this trainer destined for big things.
Tell us about yourself?
Born in Dublin, 17.06.1969. Married with four children.
How did you get into racing?
My father also "Philip" was champion apprentice in Ireland in 1966 and he also went onto train in both England and Ireland. I come from a racing family therefore it was in my blood and I then went onto ride on the flat and over jumps before I started training.
Most memorable victory?
My biggest winner to date was winning the fillies and mares all weather championship with "living the life" five years ago at Lingfield although my most memorable winner has to be Putin winning at Laytown in 2015 (although I can't remember much) As I spent many childhood holidays running up and down the beach in Laytown as my dad's family are all from Julianstown.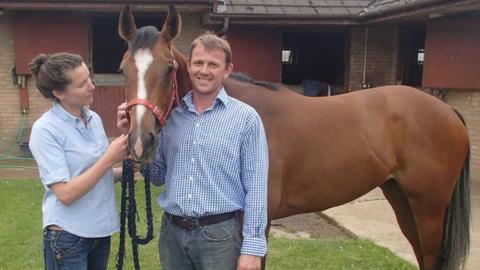 Favourite track?
Newmarket July course
How many do you have in training & what are your facilities like?
I have about 20 in training. We have a lovely 40 box yard down Hamilton road in Newmarket with plenty of turnout facilities and a 8 horse walker.
Spare Parts is a yard favourite tell us about him?
 Spare parts was bought for £2000 in the October horse and training sales and has been a revelation since we stated running him. He has certainly put us in the lime light all year and got his just reward being joint all-weather horse of the season with 7 wins.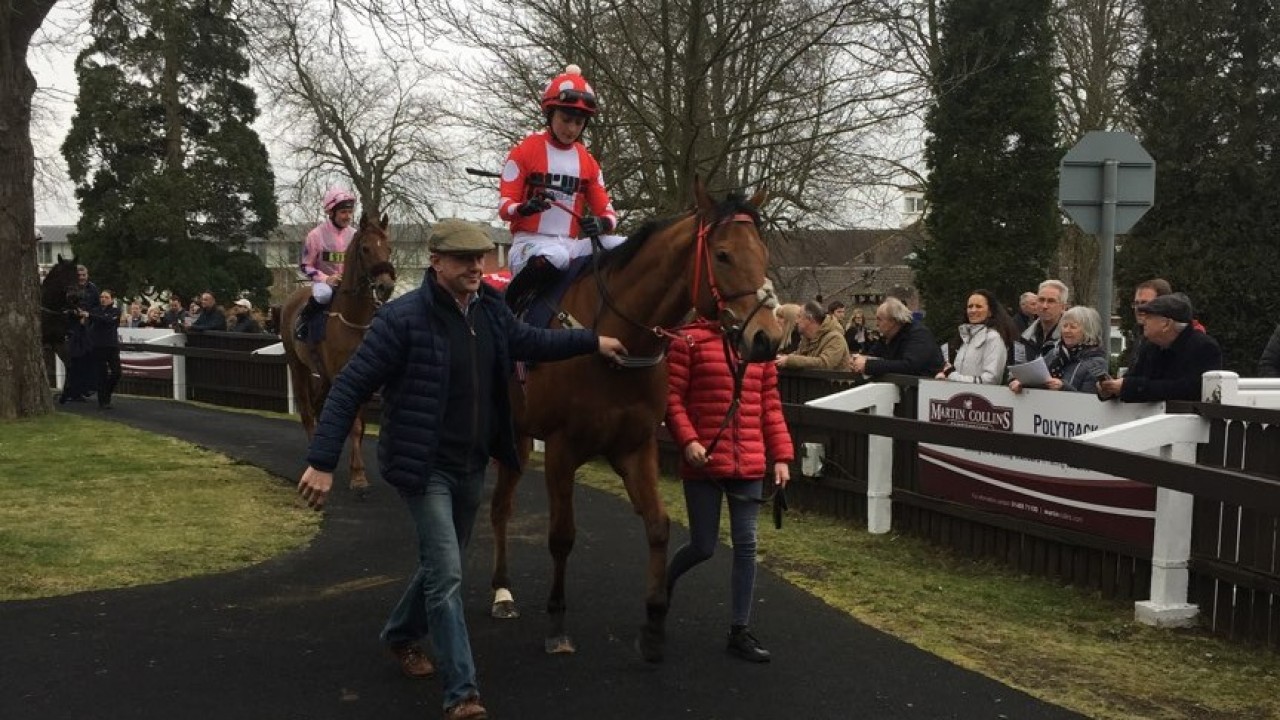 What does your general day consist of doing?
Being a very hands on trainer, I ride out, muck out and drive the horse box to the races most day we have runners.
If you weren't a trainer what would you have been?  The idea of owning my own restaurant and being the chef myself somewhere extremely hot appeals to me.
Give us a horse to follow?
An unnamed 3-year-old filly by Bated Breath.
Away from racing how do you unwind?
The occasional round of golf.
Give us a quote or motto you live your life by?
You're a long time dead