TRIPLE CROWN AIM FOR "SAXON"
Having come agonisingly close in 2012 when Camelot just couldn't catch Encke in the St Leger. The Coolmore operation have been looking for another horse who could attempt to land the 2000 Guineas, Epsom Derby and St Leger in their classic campaign.
Last Saturday Saxon Warrior, a son of the mighty and world class Japanese sire Deep Impact ran on strongly to win the 2000 Guineas. It was such an excellent performance on his first run of 2018 that it was suggested that he might be "the one."
On his pedigree Saxon Warrior looks rubber stamped to stay the Derby and St Leger trip, his sire Deep Impact won G1 races at 1m 4f – 2m. His dam Maybe (Galileo) brings the speed into the pedigree, with a Falmouth Stakes win to her name.
So maybe it is written in the stars (no pun intended), Deep Impact himself won a Guineas before going onto win the triple crown in Japan back in 2006.
 The impressive thing about Saxon Warrior on Saturday was that a mile is as least a trip that he requires, a fitter horse and a step up to a mile and a half at Epsom, and this Aidan O'Brien colt could give him a seventh Derby triumph.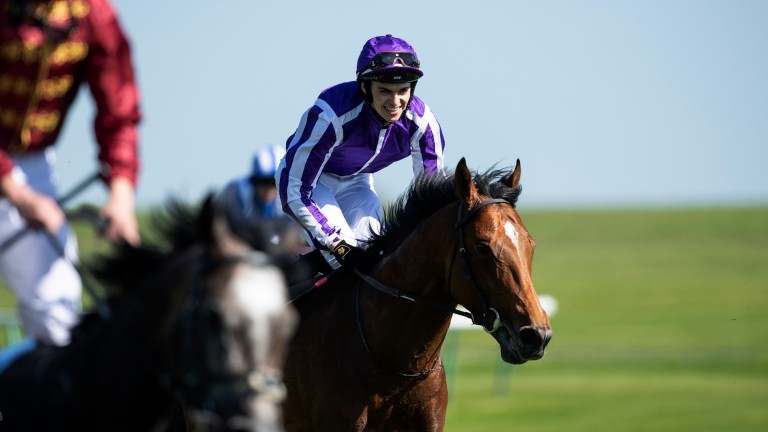 If he does win at Epsom, then I'm sure the whole of Ireland and Doncaster Racecourse would love to see him head for Doncaster to attempt to land the world's oldest classic and follow in the hoof prints of some of the legends of the turf by winning the triple crown.
For John Magnier and his Coolmore partners to stand a son of Deep Impact and a triple crown winner in Ireland, alongside Triple crown winner American Pharaoh in the USA would be huge even for them. I look forward to following his journey.