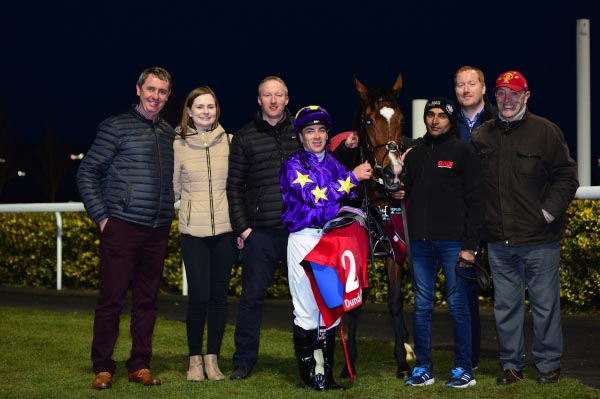 We recently caught up with Michael Keating, the boss of leading horse racing syndicate OL Stock racing.
Tell us about yourself?
I am from just outside Loughrea, Co. Galway. I am the only one in my family that's into horses, so they don't know where I came out of! Most of my younger years were taken up with Hurling and Soccer but gradually I have become more involved with horses. I used to prefer National Hunt racing but now like both Flat and National Hunt racing equally.
How did you get interested in horse racing?
It was by chance that I got involved in racing. Shane Ryder put me in touch with John Bleahen as he was looking for staff to help with his store horses. I had no idea who John was at the time or how well respected the Bleahens are in the thoroughbred world.
It was a very enjoyable experience and I learned plenty from my time there. They sell over 20 National Hunt stores each, every year and some of their horses sold include Sizing John, Sizing Europe, Mala Beach. I have always had an interest in racing and have been known to visit the Galway races most summers.
Tell us all about your syndicate OL Stock Racing?
I set up Ol Stock Racing a couple of years ago because I really enjoyed horse racing and it offered people a chance to have a nice horse in training with a top Trainer at a fraction of the cost. At that point I had sold one or two winners and wanted to be involved in the next one myself, so went about setting up Ol Stock Racing.
How did OL Stock racing start-up/ plans for the future?
The first horse we raced under Ol Stock Racing was Best Destination, trained by Jessica Harrington. Jessica is a great trainer and even though Best Destination had a few niggly problems she was placed twice and would have won a couple but for an injury. I kept her as a broodmare and she has a very nice Epaulette filly at foot. Our last horse Highly Approved was with Joseph O Brien and won three races on the bounce at Dundalk in March 2018.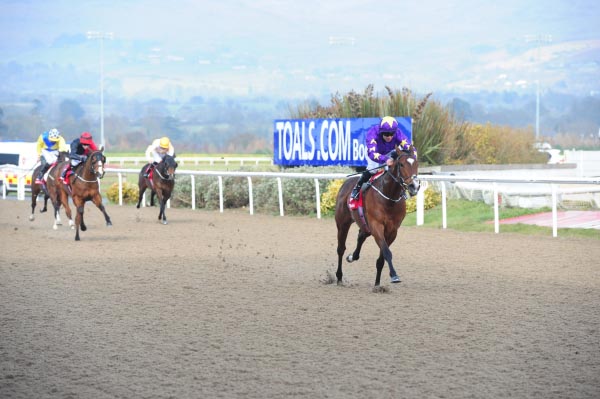 I have found both Joseph and Jessica to be very good trainers. We hope to increase the number of horses we have in training over the years and the dream is to have a Group 1 winner! We have 2 very nice fillies in training with Joseph and hope to get them started in 2-3 months' time.
What packages / pricing is involved?
A 5 % share in both of our current horses with Joesph costs 5500 euro, and this covers all training and ownership costs. A 2.5 % share in both horses costs 2750 and again is all in. Due to repeated requests for us to offer a low-cost share option for people whom want to experience the thrill of being involved in a horse but with limited funds, we will be announcing shortly a super deal to cater for these people. Please keep an eye out.
How can potential members get involved?
Anyone wishing to get involved or seeking more information should contact Michael Keating on 0870661530 or michael@olstockracing.ie or @ol_stock .
Give us a few horses to follow
I think the two fillies we have in training at the moment are very nice and are coming along nicely. One is by Dragon Pulse who is flying at the moment and the other is by first season sire Gale Force Ten. I also like the look of Hasapour and he might be worth keeping an eye on following a nice win recently at 16/1. Frank Dettori is booked to ride him in the Derby. Dragon Pulse and Camalot are two stallions that seem to be going in the right direction.
Away from racing, how do you unwind?
I play a little bit of Golf and some AstroTurf soccer when I get a chance, also I have a keen interest in thoroughbred pedigrees.
FOR MORE INFORMATION – @ol_stock