It has so often been said that Aidan O'Brien doesn't run his horses very often. The perception has always been that they have a few runs as two-year-olds and then contest a couple of the Group 1 races during their three-year-old season.
This "perception" may have been even more of a fact – until now that is! In the past month the Irish Champion flat trainer has won a Grade 1 race in the USA and a Group 1 race in England with horses that have plenty miles on the clock and without long breaks in between runs.
Take Athena as a case in point. The Ryan Moore-ridden filly won the Grade 1 Belmont Oaks on Saturday, 7th July. Well, that isn't anything new, you might say as O'Brien and Moore are capable of winning anywhere around the globe. What is interesting about this victory though is the fact that the daughter of Camelot had run just six days previously at The Curragh where she finished third to Urban Fox in the Group 1 Juddmonte Pretty Polly Stakes over 10 furlongs. So between the Sunday evening at The Curragh and the following Saturday at Belmont Park, New York, the three-year-old filly have travelled across the Atlantic, settled in to a new environment, and then took the Belmont Oaks in style. This is an incredible achievement by both the filly and Team Ballydoyle. What is even more interesting is that 10 days prior to her run at the Co. Kildare venue, she had finished fourth in the Group 2 Ribblesdale Stakes at Royal Ascot. She was therefore running her third Group race in the space of just 17 days. Believe it or not, Athena was actually making her eight start since 18th April last. This shows how the constitution of the filly but also that Aidan O'Brien may be changing some of his tactics in terms of training and running his horses.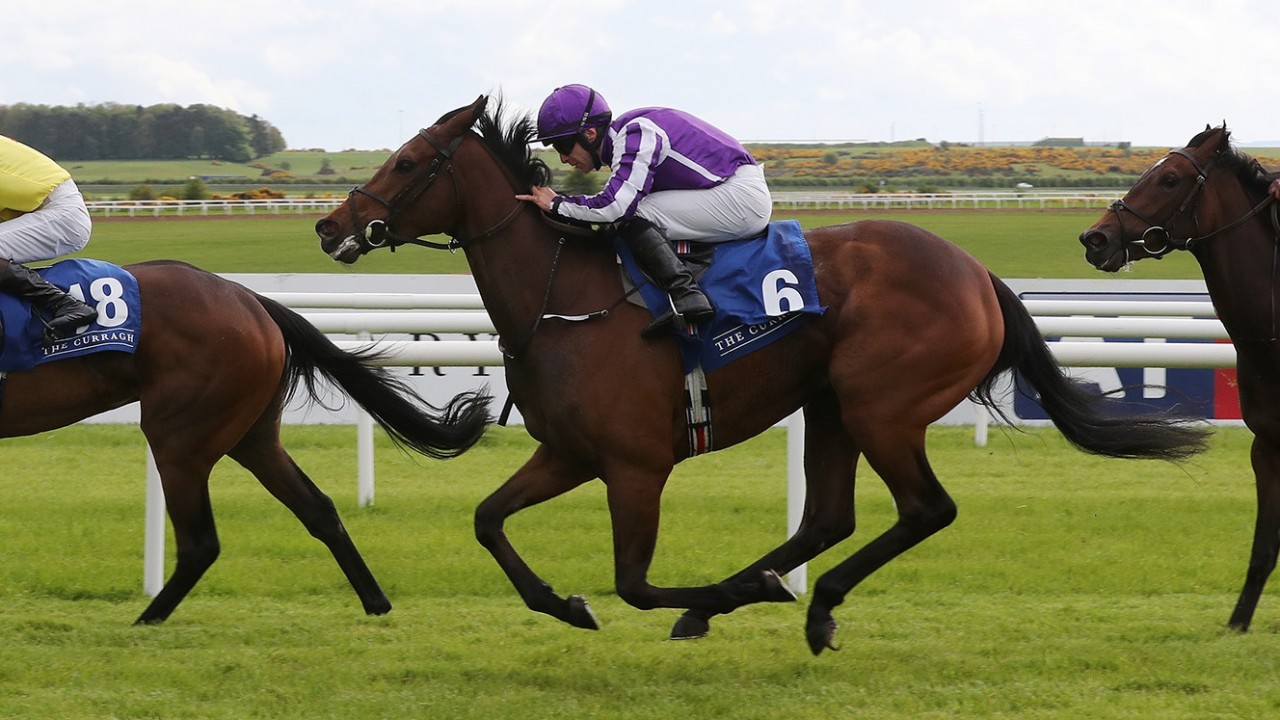 We saw further evidence of this when US Navy Flag won the Group 1 Darley July Cup at Newmarket the following weekend. The July Cup was the son of War Front's 16th, yes 16th, race of his career, which has been his two-year-old season and the half of his three-year-old season so far. He competed eleven times during his first season of racing, running in Ireland, England and the Breeders' Cup at Del Mar in the USA.
There was a time when Jim Bolger seemed one of the few trainers brave enough to run his charges a number of times each season, without causing any harm to the horses. Now, O'Brien, a former Bolger pupil, seems content to race his horses more regularly.
If Aidan O'Brien is running his horses with more regularity, this can only be good for horse racing fans as we will have more opportunity to see these highly bred horses more often.
By Breandán Ó hUallacháin @bohual