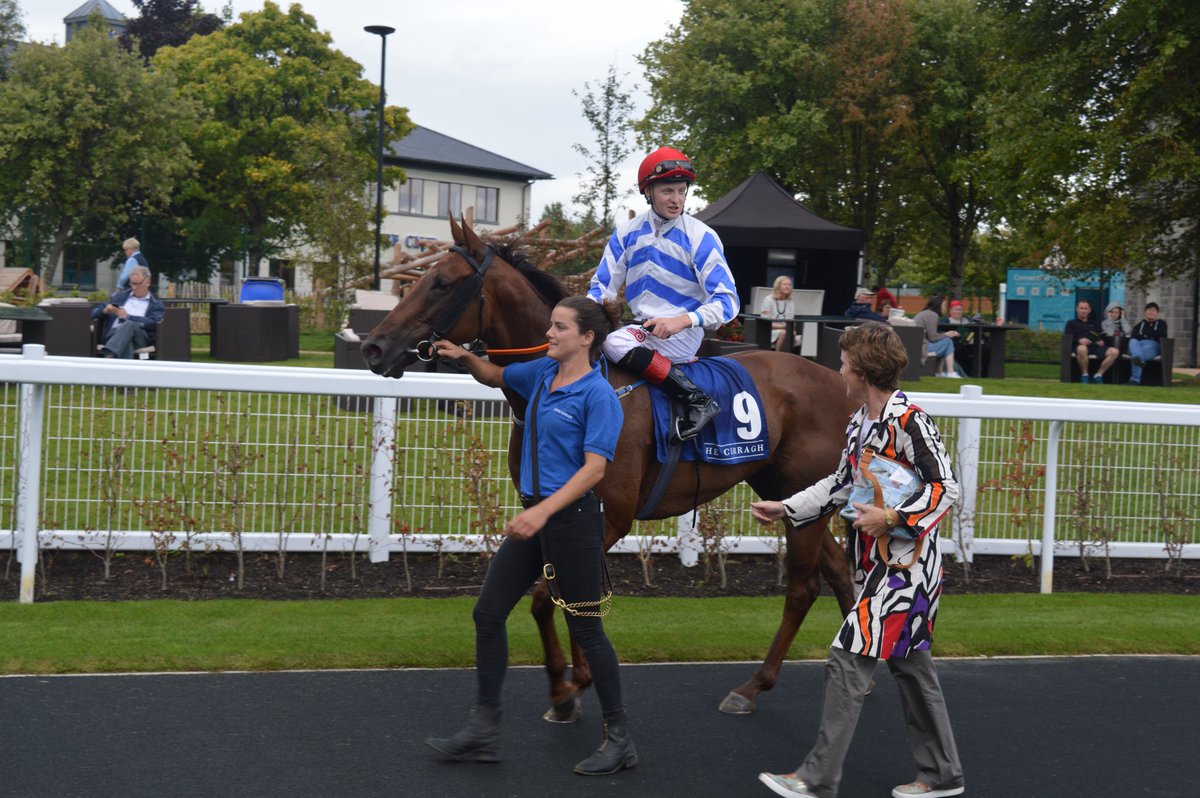 Killian Hennessy is without a doubt one of Ireland's most improving young jockeys. Starting out in the Irish racing scene Ireland was always going to be a challenge, as the competition is fierce, to be precise it would tame lions however Hennessy is regularly demonstrating his ability in the saddle at any given opportunity.
Hennessy was based in the UK for a few seasons, attaining plenty of success however his heart was in Ireland and he is returned, hungry for more successes.
We recently had the privilege of an exclusive interview with the young jockey, who looks destined for the top. The sky is limit.
How did you get into horse racing?
I had a love of horses from a very young age, but primarily show-jumping and hunting. I started riding out point to pointers for our local farrier and he organized for me to go to Jim Bolger's for a summer. After a few weeks, there I was hooked
What does your general day consist of?
On a typical day, I'll get up at half 7, have a cup of coffee and head straight into Stacks which is just down the road from me. Usually have 5 lots there, be finished by 1:00 then head over to Fethard and ride work for a few local trainers. On days, there's no racing I would be home by 5, cook a light dinner and head into the gym around 7. Being quite tall for a jockey I always must watch my weight, so I find keeping to a routine like this makes it much easier.
You have been riding in England a lot last season how was that for you? And do you feel the difference in races over there compare to Ireland?
I enjoyed my spell in England, but I found the traveling to be the hardest thing of all. There's obviously a lot less racing over here but the prize money is far better and if you can get going at all you're far better off over in Ireland..
What is your advice for a young jockey starting out?
I bought a simulator early this year and I feel it's brought me on leaps and bounds. If you can get access to one or buy your own they are definitely a huge help to perfect your riding.
Is it getting tougher for young jockeys to get there name out there?
Definitely. Most trainers nowadays have their own jockeys so without backing from a well-known trainer/owner, it's extremely hard to get rides. Besides working hard, you need a lot of luck!
Favourite Horse Racing memory
Winning on Fulminata at the Listowel festival for Jim Bolger. Huge crowds were there and was a great buzz!.
Favourite racecourse
Leopardstown is my favourite racecourse
What is your main aim this season?
My aim for the season is to stay injury free and get as many winners as possible. I am prepared to put in the work to get the results.
Killian is currently seeking a sponsor, if you are interested in sponsoring this hardworking jockey and getting your brand further promotion? Get in-touch with him on twitter @KillianHennessy