HORSE RACING HUB is a new must go to website for advertising racehorses, shares & syndicates within the racing industry & to the wider racing public.
We caught up with John, who is the boss of this exciting new company equipped to take the equine industry to the next level.
Tell us about yourself?
I'm in my late forties, live out in the countryside in a small village in Hampshire. Married to the most understanding and gorgeous woman in the world and we have a great companion, our 3 year old working cocker spaniel Poppy.
How did you get interested in punting/racing?
Been interested in racing from an early age, having been brought up in Epsom. Lucky to have relaxed parents who used to allow me time off school to attend the Derby when it was traditionally held on a Wednesday.
I ventured into ownership with my first horse back in 2000 with the then trainer, breeder and owner Mr Peter W Harris. Having the opportunity to see my horse make its debut at a Goodwood was a fantastic experience. A close finishing second was such a thrill. From then on, I was hooked.
Tell us about your brand?
Our brand is simple, to provide a proactive and engaging platform to allow people with an interest in racehorse ownership the opportunity to connect with organisations within the industry that can make ownership a reality for them.
What sets you apart from your competitors?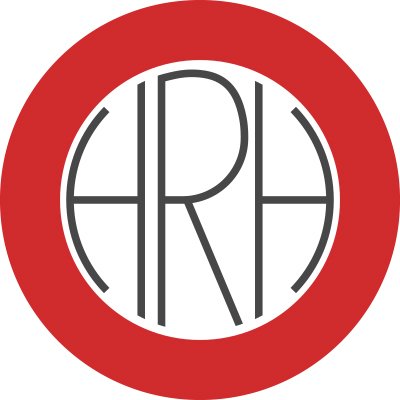 Having 20 years of experience not only as an owner but also as a Partnership Manager for a number of syndicates including the late Walter Swinburn has taught us the trials and tribulations of race horse ownership. We have been lucky enough to forge long term relationships with literally hundreds of existing and potential new owners looking to increase their ownership and involvement. It was with their support Horse Racing Hub was launched.
We are rolling out this facility initially to the UK and Ireland but over the coming months, we will be able to offer the opportunity to reach our audiences in North America, Australia and the Middle East.
What packages/pricing do you offer?
To celebrate our launch, we are currently offering a small number of advertising spaces which will give the opportunity for syndicates, studs and private breeders to secure 3 adverts for just £75.
The great thing with us is that the ads do not need to be used straight away. You can secure our promotion/deal with an on-line payment and then use your ads within a 12 month period.
Our normal rates are:-
1 advert £75

2 adverts £135

3 adverts for £185
Further discounts are available for more advertisements
All ads are self-managed by the client (we are more than happy to help if required) and last for 12 months or until sold.
All advertisements are shared not only on our website but on Facebook, Twitter and Instagram pages.
What are your ambitions for your brand?
To grow steadily and to ensure that potential and existing clients see Horse Racing Hub as the only place to go to increase their following and reach the people that matter. And,  most importantly that we are seen as a proactive organisation which will go that extra mile to help syndicates, studs and private breeders to fulfil their potential as well as that of Horse Racing Hub.
Favourite racetrack/ horse?
Goodwood by a distance. Unbelievable setting, especially Glorious Goodwood and the staff are so attentive to the owner's needs.
This is a difficult one for me. I have three and for many different reasons.
DESERT ORCHID – Lucky enough to have seen all his King George VI wins trackside. Effortless jumper in the main and what determination. The roar the crowd as he pinged the last still gives me goose bumps!
FRANKEL – (the obvious one) What's there to say that hasn't already been said. A once in a life time horse. I can watch every race time and time again and never get bored.
LITIGANT – Amazing training feat on Mr Tuite's part! To ready him to win the Ebor after 491 days off the track and then the way he demolished the field in the November Handicap in the same year under top weight is a credit the trainer and the horses ability and determination. Plus, having backed him at 33/1 and 16/1 it was an added bonus! Great horse!
What are your views on responsible gambling?
I think betting companies need to focus more to help those that fall foul to this addiction. I've been in racing long enough now to  see how it can destroy lives.
How do you deal with internet trolls?
Thankfully today not had an issue but should it arise, with a pinch of salt. Sticks and stones and all that.
How do you unwind outside racing/punting?
Weekends consist of long walks in the countryside with my wife and pooch, finding a decent pub or two on the way and indulging in some good old fashioned home cooking
What life motto/quote do you live your life by?
It is what it is!