ARTICLE BY @GeeGeeBanker
The Bumper, or National Hunt Flat Race to use its proper title, has long been established as an appropriate end to most National Hunt cards.
A collection of equine potential being given an early taste of true racing conditions, before they embark on a career over hurdles and fences.  An ideal opportunity for a horse to travel, enter the parade ring, canter to post with other horses, jump off and gallop for two miles, all without the worry of jumping obstacles. In essence they are schooling races, an educational tool for owners and trainers.
However, as time has passed the development of racing media and an insatiable desire for more racing has led to Bumpers becoming a betting event as well. In races where horses have little or no experience by definition, prices are offered, and wagers made, often with little or no knowledge of the horse in question. The fact that these races are gambled on at all shows how much racing has become reliant on the betting that follows it. In a time when a Virtual race jumps of every 60 seconds in betting shops up and down the land, is there even a need for betting in Bumper races?
Unlike the flat, there is no specific need for a horse to run in a bumper to achieve a mark. Trainers can choose to go straight into the novice ranks if they feel that the horse is ready. Bumper fields generally consist of mixture of sales purchases, French imports, ex-pointers and home breds, there to gain valuable experience under rules. Run primarily at 2 miles, they allow horses a first chance to run around a track whilst those watching can gauge their ability and form ideas on how they will progress.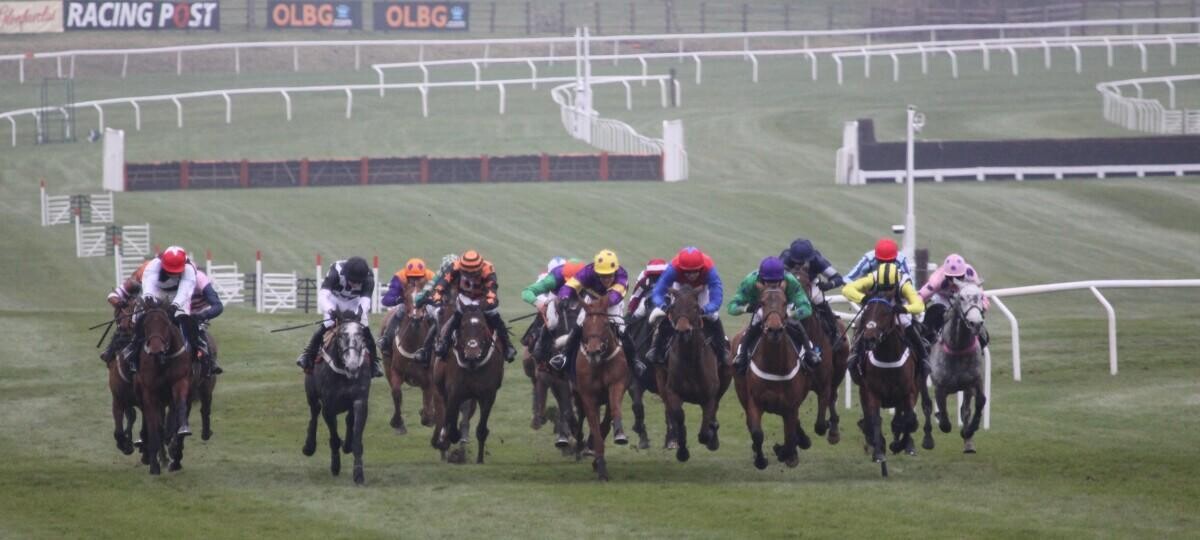 A win in a Bumper race, while obviously not without some talent, is not a guarantee of ability over obstacles. Many in these races simply require more time, experience and distance, while a winner can often be the horse best prepared for the race track on the day. A fantastic example of this is the Champion Bumper at the Cheltenham festival. While top grade Bumpers represent the best, the top yards have on offer in these fields, a win in the last race on the Wednesday at the festival does not certainly point to a career at the top level of National Hunt racing.
Now it's true to say that some quality has emerged in the winner's enclosure of this Bumper, Cue Card (2010) and Champagne Fever (2012) come to mind, but it's not always the case. Since 2013, Briar Hill, Silver Concorde, Moon Racer, Ballyandy and Fayonagh have all won the Champion Bumper. Whilst Fayonagh was sadly lost before she could really begin to fulfil her potential over hurdles, in the case of the others it can be said that the win was the pinnacle and not the beginning of their careers.
Briar Hill has been injury prone and difficult to train. Silver Concorde has arguably achieved more on the flat than he has over hurdles. Moon racer has missed long periods in training and whilst he has threatened, he has never truly delivered. Ballyandy, to his credit, has won a Betfair Hurdle as a novice, but at the top level he has been found wanting. What the 2018 champion Relegate will achieve remains to be seen and as such, she should be treated with caution by any prospective punter.
In contrast, The New One, Jezki, Many Clouds, Al Ferof, Killutagh Vic, Yanworth and Supasundae have all run in the Champion Bumper and finished unplaced. This reflects the entire point. A Bumper is like the first day of school. It is more about getting used to the environment around you, learning how things work, what others do around you, how your mind and body will react, rather than what you actually achieve on that first day. It is exactly the same for a racehorse. It can be more beneficial to watch a horse staying on into fourth in a Bumper, than following one that has held on to win by half a length.
Now the betting industry is not about to have a change of heart about Bumpers. The thirst for more and more racing is only going to continue to grow and prices are always going to be available on these schooling races. But perhaps next time you are studying a Bumper field in a race card, it is worth remembering that most of those horses are there to learn, not to win.