SOCIAL MEDIA IS HERE TO STAY.
By the looks of it, Social media isn't a passing trend, it seems probable that it's here to stay. Recently a study was done revealing 97 per cent of people aged 16-28 in the UK self-proclaimed they had used social media within the past week, while most of them freely admitted they had used it for well over two hours per day.
That's an eye-opening figure, quite terrifying, but on the other hand it firmly emphasises social media is an essential tool for trainers to promote their training skills for free. Horse racing trainers are now gradually grasping, there is nothing wrong with embracing a bit of technology, in particular social media which can be the game-changing platform if used correctly.
The days of new owners and syndicates knocking on your door, is almost gone. you must entice them to your stables Results speak for themselves, but for the middle-of-the-road of the trainers working harder and social media is the only way to get noticed.
In the past handlers would have raised an eyebrow at the thought of the internet helping their stable however in the current era Ignorance isn't bliss, everything progresses. If you don't roll with modern era variations, there's a strong likelihood you could be left behind. No publicity is bad publicity, that's something that needs to be echoed within the industry. Having a responsible person manning their twitter feeds could benefit them having several new owners a year within their operation.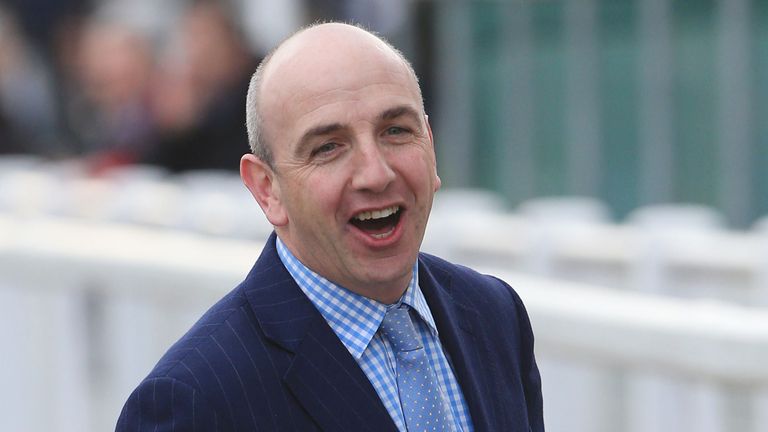 Trainer Fergal O'Brien is incontestably "the king of twitter". A complete flag-bearer for the horse community with his popular twitter platform. Continuously O'Brien has his twitter updated with relevant stable news that keeps his owners up-to-date, as well as giving the every-day racing enthusiastic a real sense of belonging. I'd safely say he wouldn't have any were near as many syndicates in his stable if he didn't have an active social media presence. He's a trainer who has perceptibly got his priorities in the right place, he never engages in in arguments, ensuring his brand is getting endorsed professionally is the ultimate aim.
O'Brien is a perfect example of a trainer using technology for their own gain however in the process he is giving plenty back to loyal followers through his fantastic content on social medi.
Another who deserves serious recognition is Co. Meath trainer Ger Lyons, his daily race day blogs are honest with serious nuggets of information throughout. He tells it how it is, a shove, is a shovel. If Lyons fancies his runners he isn't frightened of say and vice versa if thinks it has no chance, he is the first to say it. Lyons is up there with pace-setting O'Brien for transparency. Honesty is the only way you are going to gain trust in this formerly rogue industry.
Other trainers have stepped up their game including Damián English and Richard O'Brien to name a few however there is still far too many trainers have the blinkers on being blind to the sheer fact social media is a good thing for business. It's time they woke up and got involved.