Trainer Pat Kelly doesn't have a vast string of horse. He elects quality over quantity. Presenting Percy is without a doubt his flag-bearing horse.
The ultra-tough Presenting Percy has done nothing but progress throughout his career. The Cotswold venue has been is a happy hunting ground for his two festival triumphs to-date.
The owner of Presenting Percy is Philip Reynolds, the son of former Taoiseach Albert Reynolds, Philip has horses up and down the country with several trainer, he doesn't buy expensive thoroughbreds however his luck is in with virtually every he has acquired to-date. Some people are just blessed with good luck.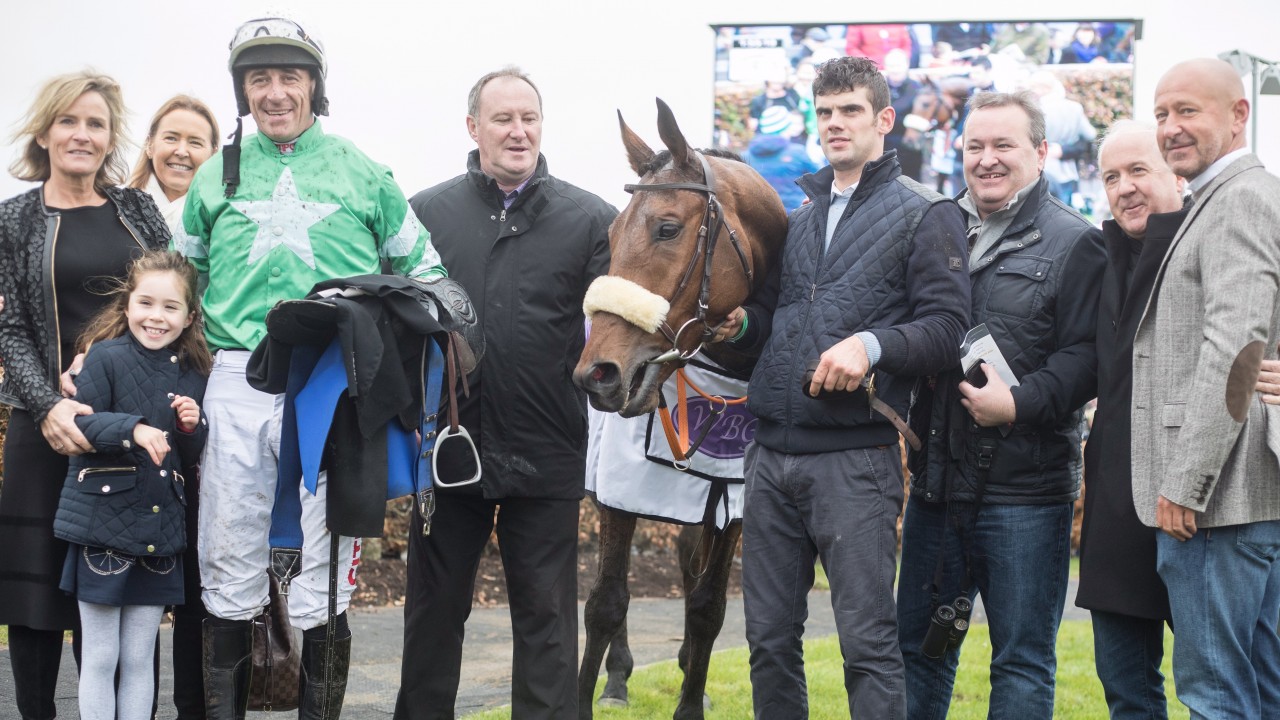 For Reynolds to have a horse good enough to come to the Cheltenham festival is unbelievable, but to have a horse to run the way he's done to-date is almost far-fetched. All roads had recommended the Gold Cup this year is the obvious aim. Reynolds has previously branded trainer Pat Kelly "a genius", the stance of this mastermind giving Presenting Percy's owner a victory in Gold Cup is appearing to be more probable as the weeks go by. The other principle contenders are slowly, but surely looking rather ordinary.
Replaying the Betfair Chase at the weekend at Haydock would hardly inspire you full of confidence for the five runners in that race, the chances of them winning the Gold Cup in March, is a bit hard to envisage, unless radical progression is attained from now, til then.
Bristol De Mai won in a slow motion finish in Saturday's Betfair chase, he did nothing wrong in winning however the close proximity ofregressing Thistlecrack in 3rd place would lead me into thinking that form is drivel. He would need to show more if were to be considered.
Native River is an honest horse, who had his day in the sun last year, reaching them heights again is not likely. He is a dour stayer, but climbing this big mountain looks beyond him at this informative stages. Would need to find another gear to be considered a back-to-back winner.
Might Bite had his clear chance of victory last year, he shied out of it were it mattered. He has repeatedly been labelled as a "crazy horse"however I think if your backing him ante-post for this year's Gold cup your more irrational than what he is. Henderson has a good horse on his hands however he doesn't appear to be Gold Cup material. Lower aims would be achieved with minimal fuss.
The Irish challenger Presenting Percy is best priced 5/1 currently, the value has been already seized by the shrewd punters however the possibility of this horse going off much shorter in March is very much anticipated.
The only danger presently to Presenting Percy is the Noel Meade trained Road to Respect however I am not 100% sure the Cheltenham course suited him. Horses for courses, Percy is one to be with in this year's contest. He ticks all the boxes in what it takes to win this gruelling contest, thats not for the faint of heart.