Hello and welcome to Neil Watson: GETTING TO KNOW where I ask popular, well known and some possibly not well known people in the racing game a mix of questions about some of their favourite things, not just about racing either but other bits and bobs that makes them tick.
For today's edition I sent an email from my home in Lancashire not far from Haydock Park up into space where it worked its way back down into Dubai to land in the palm of Dubai Racing TV presenter and producer Laura King who very kindly took some time out from her work at the Dubai Racing Carnival to answer my questions to which I am very grateful for.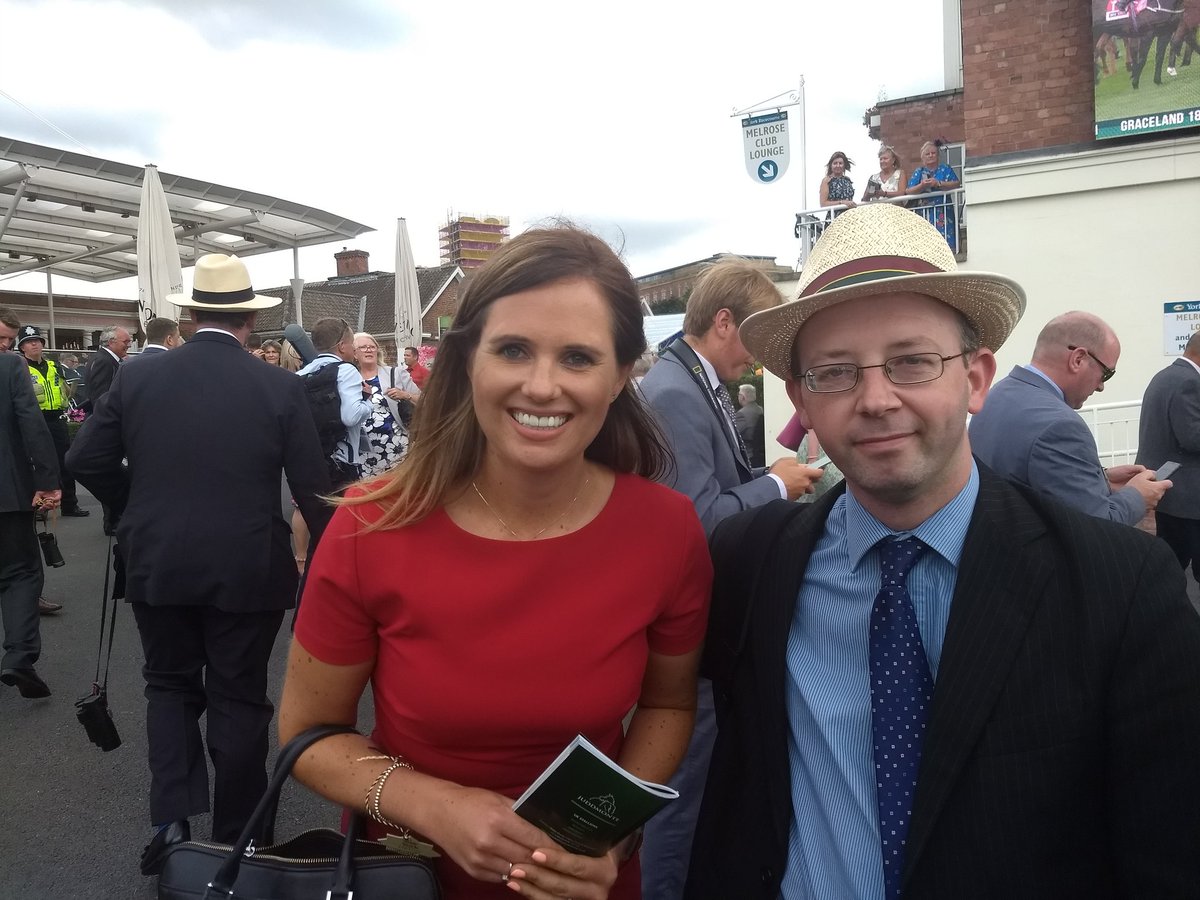 Favourite racecourses?
In the UK it would probably be Sandown, which, although not that pretty, architecture-wise, is a great viewing course. I love both Santa Anita and Saratoga in the USA, the former is beautiful, and the latter has a unique atmosphere.In the UAE it has to be Jebel Ali – they always make us feel very welcome and the crowd there is amazing and passionate about racing.
Favourite racehorses?
My all-time favourite is 1995 Champion Hurdle winner Alderbrook, who I followed avidly in my early years of watching racing. On the flat, Zenyatta and California Chrome would be up there, as well as any horses I currently have shares in. We have just retired a horse called Active Spirit, who won four races for us at Meydan – he'll always be special.
Favourite race meetings?
The Breeders' Cup, without a doubt, and the Dubai World Cup, which is the most international meeting in the world.
Favourite trainers?
Have to be a bit careful here… If I owned a horse in the UK, I'd probably send him to Ian Williams, who does brilliantly under both codes and is also a lot of fun.
Favourite jockeys?
There are many who I count as friends now, but I really admire Mike Smith. He's won everything and still manages to be very down to earth.
Favourite post-race pubs?
McGettigan's out here in Dubai make a real effort with the racing crowd and own horses themselves.
Favourite journey to a racecourse?
Meydan is about six minutes, if I put my foot down, from my house, so that works well for me!
Favourite place for a breakfast?
Fibber Magee's in Dubai does a great full Irish breakfast.
Favourite bands you'd like to see play a racecourse concert?
Bon Jovi, or it would be amazing to see Springsteen live. They might both have outgrown 'Newmarket Nights' however…
Favourite biscuit to go with a brew?
I don't like tea, but Gingernuts rule.
Favourite sports teams?
Southampton F.C., for better or for worse.
Favourite movies?
Clueless.
Favourite comedies?
Friends, Gavin And Stacy. I also find panel show 'Would I Lie to You' absolutely hilarious.
Favourite ways to unwind outside racing?
I run a lot and am about to take on my 14th marathon. I've also just discovered Body Combat classes where you get to pretend punch stuff – great fun.
Favourite race of all time?
Tough one… California Chrome's Dubai World Cup was pretty good; he was owed that. I also loved being at Belmont Park to see Justify clinch the Triple Crown.
Favourite part of the country?
You can't beat central London when the sun is shining.
Favourite places to go for a feed?
My favourite place to eat in the UAE would be Bateaux Dubai.
Favourite town and cities?
London, New York, Cape Town, in no particular order.
Favourite race you wished you had been on course for?
I was pretty gutted not to have been there when Masar won the Derby for Godolphin.
Choose your own favourite of anything?
Champagne? Bollinger.