Balscadden based trainer Damian English made a speculative entry with his North Wind for May's Irish 2,000 Guineas at the Curragh racecourse.
What are the fee's for declaring one?
The 10th April 2019 witnessed the second forfeit stage for both the Irish 2,000 and 1,000 Guineas. Original entries closed on 3rd October 2018 and the rules dictate one must "declare forfeit" i.e. intentionally pull your horse from the race in order to avoid the third-stage fee of €1,000.
Cumulative entry fees for each of the remaining 59 colts and 53 fillies – post second-stage forfeit – are now running at €2,250 per horse. If you slept on the job, you cost your owner an extra €1,000! For the remaining 112 entries, there is a final declaration cost of €1,750 by noon on 21st May 2019 by which stage the owner will have ponied up €4,000 or 1% of the total prize fund.
Incidentally, the 10th April deadline also offered trainers an opportunity to supplement a colt or filly that had not been originally entered last October at the cost of a cool €6,000. This late stage entry cost rises to an eye-watering €40,000 on the final declaration stage just 4 days before the race is scheduled to run.
The stand-out horse by some way this year is Damian English's North Wind and what a story this already is and could be!
"North Wind was the single supplementary horse for the colts' classic".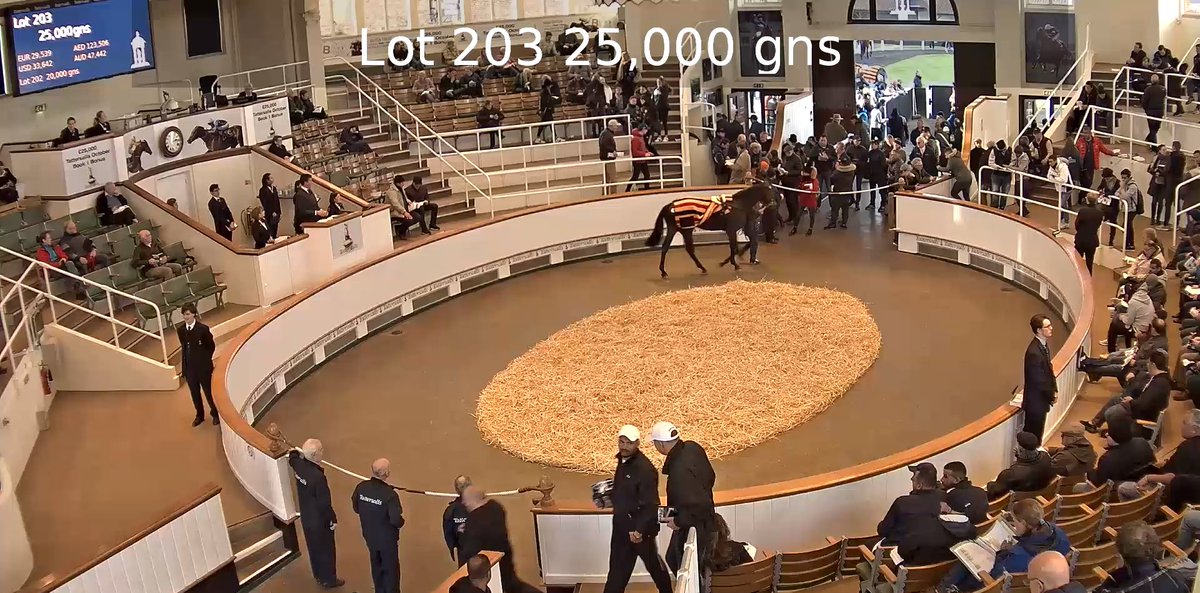 He was bought by English for just 25,000 guineas at the Tattersalls Autumn Horses-in-Training Sale and the vendor was none other than Ballydoyle Stables; in order words a two-year-old cast-off from the world's most powerful operation. North Wind is by No Nay Never out of a Cadeaux Genereux mare (Kawn) who was down the field as a beaten favourite on her only start as a 3-y-o for Marcus Tregoning and Hamdan Al Maktoum in 2005. She cost £500,000 as a yearling as she was a half-sister to 8 winners including the useful miler, Trans Island, who subsequently became a stallion of modest ability. North Wind is the dam's seventh foal, five of whom are winners and the best were 7f-10f performers just below Listed class i.e. good handicappers. Shadwell eventually off-loaded Kawn for just £25,000 in 2013 and North Wind is credited to her new breeder who sold North Wind privately to the Coolmore operation circa 2017.
North Wind ran 8 times for Aidan O'Brien breaking his duck over 6f at Naas in July on his sixth start but was very disappointing on his two final starts in handicap company off marks of 94 and 93 – he was second last in the Birdcatcher. His exalted rating was due to a fifth-of-seven in the Railway Stakes and, up to now, one would have speculated that he was badly handicapped. He has ran once to-date for English however that seems to just be a pipe-opener.
Based on public evidence, this six grand investment in the Guineas by English and his syndicate looks hugely speculative but hopes are very high for No Nay Never's first three-year-olds with Never No More (A P O'Brien) already leaving his two-year-old form well behind in the early stages of 2019. It will be fascinating to watch the story unfold. He won't be the first cast-off to make history as readers may recall that the Tregoning/Shadwell partnership offloaded the 2010 English 2,000 Guineas winner, Makfi, as an unraced two-year-old for just £26,000 in autumn 2009 prior to his later heroics. Ouch!.