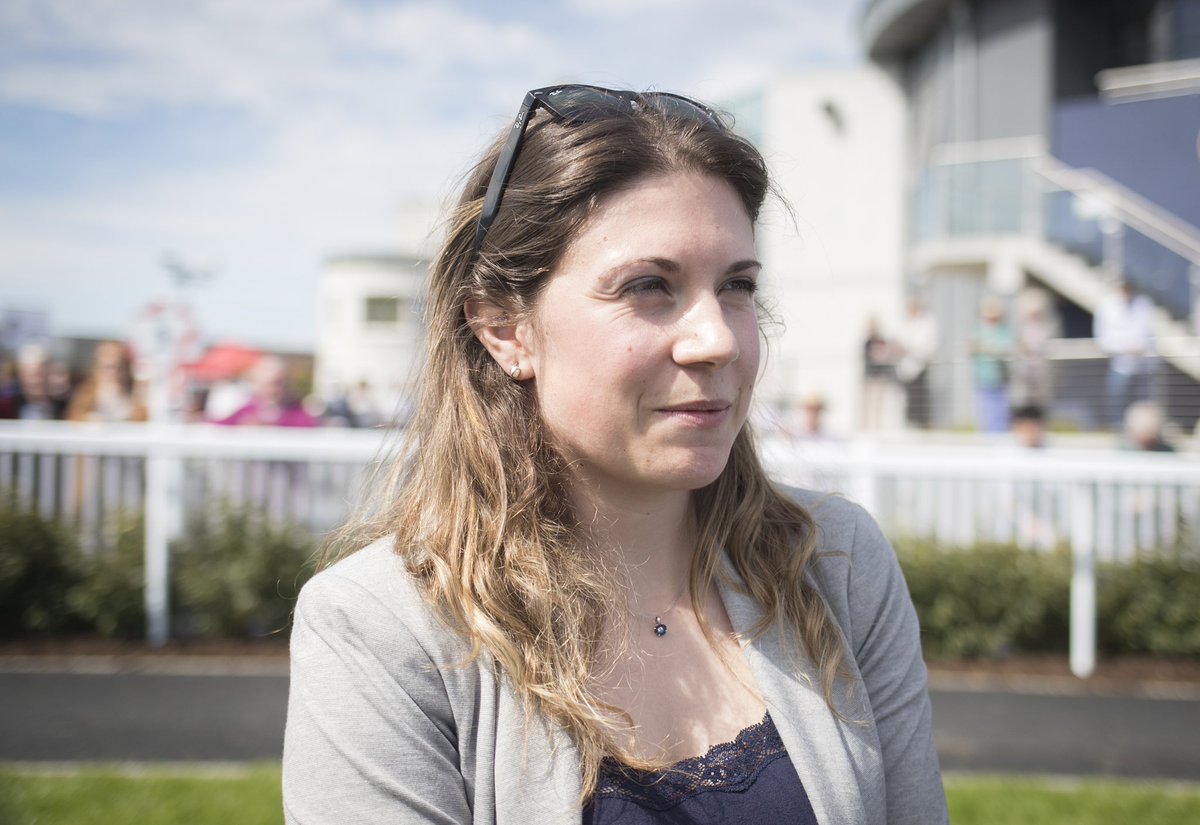 Italian native trainer Natalia Lupini wasn't brought up around horses, her love for these magnificent animals started when she was five years old and on day-trips with her family to Siena. That is where they hold the big Palio race. From then onwards working with horses was her only desire.
What is the Pailio? The Palio di Siena (Italian pronunciation: [ˈpaːljo di ˈsjɛːna]; known locally simply as Il Palio) is a horse race that is held twice each year, on 2 July and 16 August, in Siena, Italy. Ten horses and riders, bareback and dressed in the appropriate colours, represent ten of the seventeen contrade, or city wards.
Lupini is a very clever woman in her own right. While working with horses was her yearning, she sensibly decided to get a degree in psychology just to have a qualification to fall back on in the worst case scenario.
In 2014 she took a colossal gamble and took out her own training licence and decided to base herself permanently at the picturesque Scarvagh House stables in County Armagh. To this day Lupini is still there. Each season her operation gets bigger and better.
On horse in particular who has shaped her training career to-date is ABSTRACTION, who is the son of the ultra-fast Majestic Missile. Like his sire Abstraction has comparable traits. He has only one turn of speed and that is to blaze a trail from the front. His finest races have been run when able to dictate the pace.
Lupini bought Abstraction at the Goresbridge Breeze-Ups sales many years ago, he has won twice and was second in a Listed race at Tipperary. Abstraction took her self-effacing team to Meydan for the Dubai Carnival and now a nine year old he is still going strong, demonstrating no signs of declining in form anytime soon.
Last Friday evening at Down Royal racecourse, Abstraction was coming into the race on the back off a 243 Day absence. Making his seasonal reappearance against race fit rivals was always going to be a tough task nevertheless this established front runner really put up a courageous fight for a long way. Eventually race-fitness caught him out entering the concluding furlong. He had to settle for 5th place, though losing nothing in defeat.
Watch his most recent race – Click here
In my opinion I was very impressed with his run after the extended break and next time out I can't see him beaten on the evidence of that run.
He is handicapped to win and still appears to hold serious capacity for the sprinting game.
Abstraction is owned by the Raintree Racing Partnership, which is a syndicate made up of some of the people Lupini stayed with when she initially moved to Ireland. She will be endeavouring to get them another triumph very soon on the basis of that very reassuring run.
I'd recommend putting Abstraction in your notebooks. He is a winner waiting to happen of an attractive handicap mark of 79.