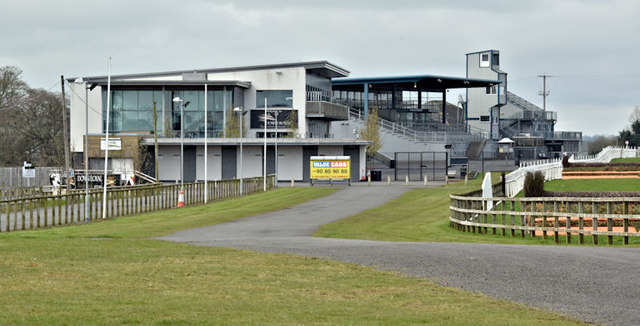 This frightening headline made the mainstream news last year;
"Down Royal Corporation of Horse Breeders, the organisation which runs Down Royal Racecourse, will close operations at the Maze site at the end of this year".
Everybody was in a phrenzy, and nobody really knew what was going to happen this popular racecourse in the imminent future. Whatever way you read into this fiasco the end was expected. There was no sugar-coating it and the outcome didn't look good.
Molly McCluskey and Mike Todd, the preceding management of Down Royal were trailblazer's for all the racecourses in Ireland and beyond. Their exceptional leadership skills were apparent, alongside their drive and determination for better. They single-handily took the previously rat rat-infested track well into the twenty-first century; amid the best amenities of them all.
Their colossal contributions to the track were commended when they won the Racecourse of the Year award in 2017. In hindsight it was pleasing that they got their minute in the limelight for their exertions prior to all this closure and losing their jobs came to the fore.
It was dreadfully sad to see them go; As they really put labour of love into this Lisburn venue though in business nothing lasts for ever and I'm sure they were expectant the inevitable before we even got a scent off it. Either way their legacy at this picturesque track will remain.
The Merrion Group stepped in and maintained the venue will remain a racecourse for the foreseeable future and the tête-à-tête of it being sold for property being built was merely gossip. The racing community slept easy knowing Down Royal was in safe hands and their much cherished track would endure to hold many more unforgettable meetings under both flat and jumps jurisdiction.
Since then Emma Meehan, who was previously the marketing manager of the progressive Dundalk Stadium venue has been appointed the chief executive back in January. The track looks in safe hands with her proven track record. She has worked miracles at Dundalk. What does the future hold for Down Royal with her at the helm summarized up in one word? Progression.
This track has recently got the green light for further developments which can only be classed as a good thing; Nothing in life is certain though the sheer fact the Merrion Group are heavily investing in this facilities is a good result all round.
I for one wish Emma Meehan and her crew the very best of luck for the future. With her passion and know-how she will have every angle covered. She is an exceptional leader.
As the old song goes "Obladi, Oblada, life goes on" things are undoubtedly on the up Down Royal racecourse. Now it's our time to support them, Big things are on the horizon. The best of Down Royal is yet to come.