 Downpatrick racecourse in Northern Ireland is an exceptional track.
It's one of the most undulating racecourses in Ireland and elsewhere, their demanding up-hill finish is a sight to behold; It really is a war of attrition and to some extent an endurance of the fittest.
The past ten years the management team at this Co. Down racecourse have worked tirelessly to get the hitherto dated facilities brought up to the high-standard now expected. Incontestably they have accomplished the much desired make-over, nevertheless in other aspects they have been left behind and if this is not rectified things may go downward.
They have disregarded certain significant aspects of growing the status of the course.
Their social media presence is almost non-existent. In this internet originated modern-day-era we live in can they really snub having a solid existence on it? Social media, like it or loathe it, there is no denying it is a game-changing means from a marketing perspective. For the sake of two hours a day and having a designated staff-member manning the platform on race-days they really could benefit from this free interface.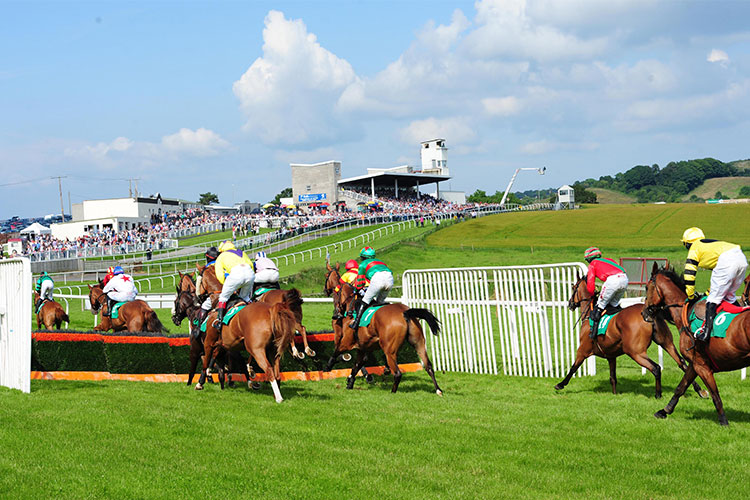 Downpatrick racecourse recently held their two-day festival, it attracted the traditional locally based patrons, bar them I doubt anyone within a twenty miles radius even knew it was on. I'm based in Newry only a few miles away and if I didn't have a racing calendar, I wouldn't have known it was happening, there wasn't one poster or advertisement to be seen anywhere.
Outside their bread-and-butter locally based patrons they have nonentity, which I am really saddened about, as the course has so much room for progression, yet they are seemingly digging their heels in and snubbing to expand their extraordinary racecourse to a wider audience.
Another thing that has came to my attention, the superiority of racing held here has deteriorated somewhat in the last ten years. The track should be endeavouring to hold higher quality races and seeking better racing programmes, settling for the middle-of-the-road race isn't a route any progressive track should be taking.
This article is not a jab at Downpatrick racecourse, it's merely constrictive criticism. It's fight or flight and I would love to see this Co. Down racecourse bout for better. The groundwork has been done now it's time to spread the word about this course capable of much better. The future looks promising for Downpatrick if they can get their priorities in place.