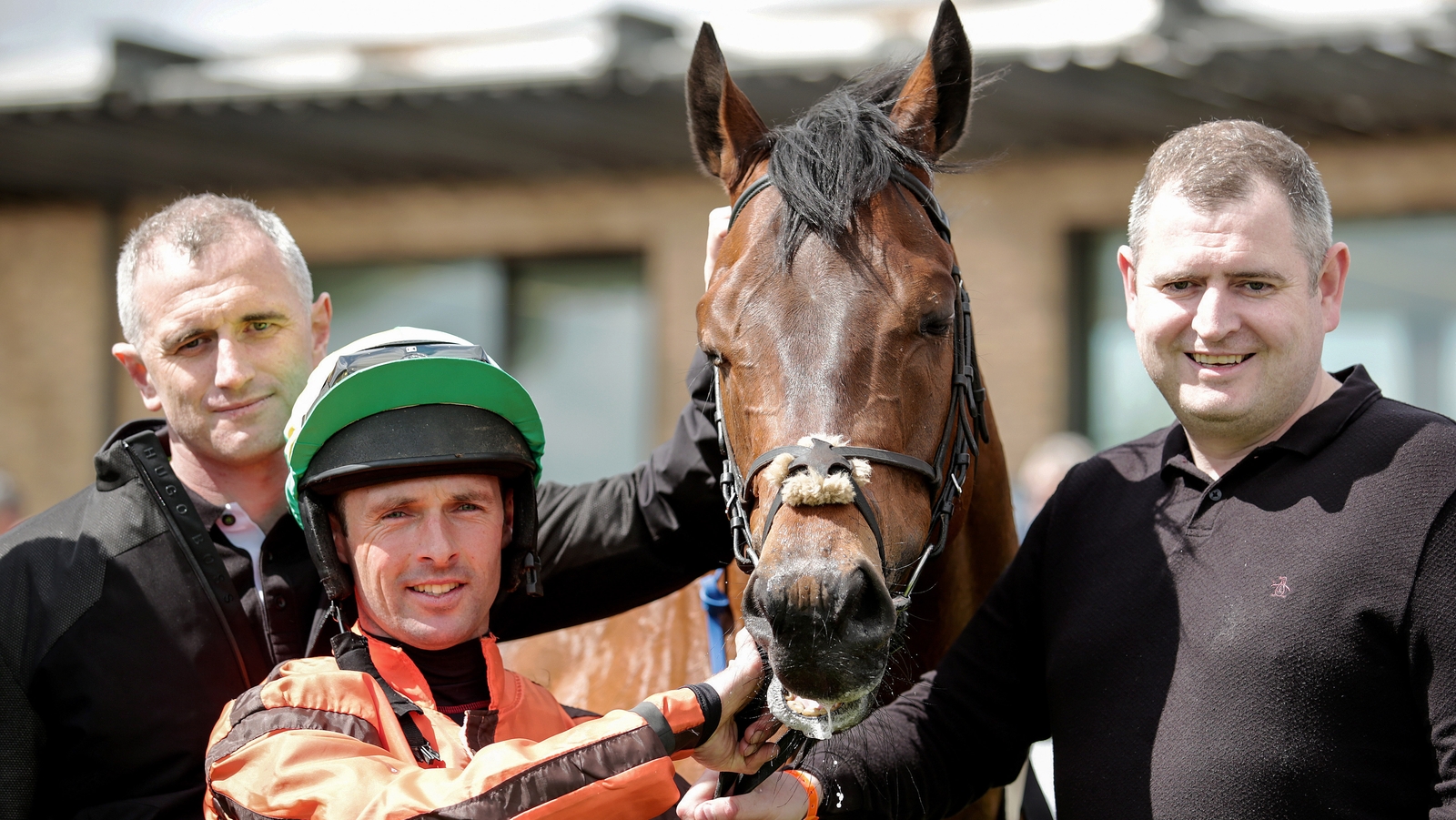 8-year-old Yuften is fast becoming the king of the claimers in Ireland as he landed his fifth such contest since last November at Bellewstown on Friday evening.
Amid swallowing cocktails Naul based leading owner James McAuley, spontaneously decided to acquire Zuften from that that claiming race at an asking fee of €15,000, while on his summer holidays in Florida.
It's a long way from the tranquil waters of Bellewstown in Co.Meath to the south of America but the big €15,000 question is, why did this owner make this spur-of-the-moment purchase while on vacation?
We spoke exclusively to McAuley;
"We were five hours behind in Florida, I watched the race with my brother and decided straight after he won the race to take a chance on getting him, I rang the horse racing Ireland claim-line, and I was lucky enough to be successful with my bid.
After everything was sorted, I was able to surprise my elected trainer Denis Hogan by telling him to bring him home with in him in the horse-box".
McAuley added; Were delighted to add him to our expanding team, as we have been humming and hawing about him for a quite a while. I was going to claim him the day when Lincoln got caught on the line, but I decided against it, nevertheless I really should have got him then; I'm very pleased to have him now as he will be an asset for the all-weather racing at Dundalk stadium – we have a strong team to go to war with at their forthcoming winter series.
When asked about the imminent plans for Yuften from here onwards McAuley replied;
I'd say we might stick to handicaps at least until Dundalk winter series kicks off. Yuften is a capable horse when sweetened up, I would be fairly confident that he will be able to pay his way.
McAuley and his Hilltop racing operation are really taking Dundalk winter series serious this year and have heavily invested in a good standard of thoroughbreds to run at the Co. Louth track this winter, the majority of them are already proven on the all-weather surface;
"Yes, we are going all out for Dundalk, the exceptional prize money is nothing to be sniggered at, we will be trying are best to get as much of it as possible".
Are plans as follows for Dundalk winter series; "Amanaat for the big five and six furlong races up there, Yuftan for the seven and eight furlongs races and Kerosin for the 1m4f to two mile races. Mulzamm, eastern racer and Kasbah have been given a break to be fully revved up for the winter" insisted McAuley.
McAuley's prominent orange silks are definitely going to make their presense felt at Dundalk Stadium this winter.