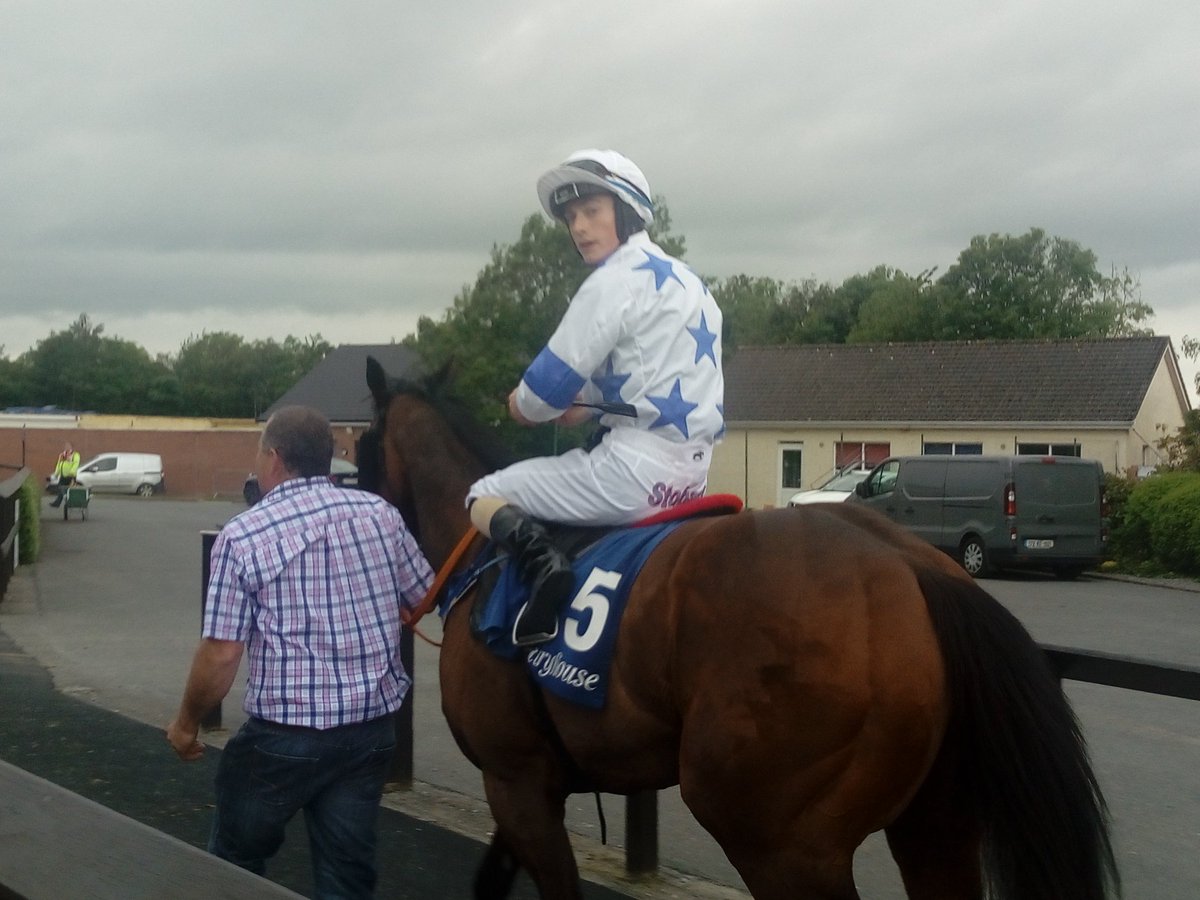 From Hollyford, County Tipperary, Joey Sheridan rode his first winner on the Denis Hogan-trained Eastern Racer at Dundalk on April 24, 2019.
Sheridan is apprenticed to Hogan. The duo act are almost certain to being a formidable force this winter series at Dundalk Stadium.
We caught up with the young rider to catch up on his career thus far.
I have I always had a keen interest in horse racing, as my father was a jockey so I suppose it was natural progression for me to follow in his footsteps. I got my first pony when I was nine-year-old and from then onwards I was besotted on all things racing. When I was eleven-year-old I started pony racing and had a great few years at that.
 "In total I rode 55 winners in the pony circuit, it was good experience however riding thoroughbreds is a totally different game"
When I was twelve-years-old, I got in-touch with trainer Steven Ryan and he took me under his wing and gave me plenty of hands-on experience in dealing and riding thoroughbreds, he lived nearby to my home so it was accessible for me to get to his yard.
I was very fortunate to get the lucky-break when I was thirteen-years-old to get the understanding of riding at Ballydoyle. I was a small part in that outstanding operation for three and a half years and the whole mind-blowing experience of Ballydoyle has been invaluable to my fledging career. Mr O'Brien was very good to me and taught me so much, he really is the master of his trade and no stone is ever left unturned at Ballydoyle.
Liam Healy and Steven Ryder then put me in touch with Denis Hogan and I started in his stables in the middle of January. all of his understanding owners have been very good to me since I walked through the gates and I really can't thank them enough. I am still learning and I am grateful for every chance they have offered up to me. I have learned so much more since I've started in Hogan's. Mr Hogan is having a great season under both codes.
I've been unfortunate the last 2 weeks as I've accumulated a few bans over the stick usage, its more inexperience than anything, the pony racing didn't help in that regard. I have made a few mistakes with the whip however I have learned from my errors and with any luck I can get the ball back rolling again and try to get as much rides as I can, all being well the winners will follow.          
There are no secrets to success. It is the result of preparation, hard work, and learning from failure. I am eager to listen and learn from the best to become a top jockey.