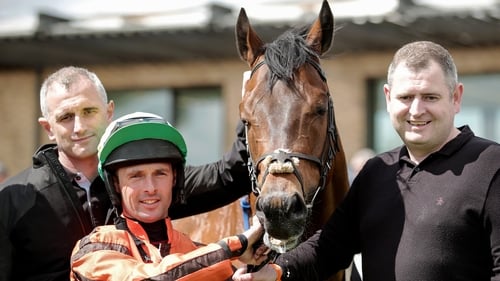 Dubliner James McAuley, has trained some nice horses in his time; he has relinquished his training licence, he is fully focussed on acquiring a good calibre of thoroughbred capable of making their presence felt at Dundalk stadium this winter series and beyond.
His elected trainer is Denis Hogan; they on the face of it have a good relationship; Hogan's stables appears to be going from strength-to-strength; I'd rather back one of his horses than bet against them.
The orange silks of McAuley is certain to being a consistent victor in the winners enclosures on the evidence of the previous form-lines of his strong team.  We exclusively caught up with James McAuley; to get his thoughts on his runners.
---
Mulzamm : Is back now after a small break and will be heading for a similar campaign in Dundalk. Very consistent last year we hope he can turn some of his 6 seconds into firsts this year. He will run in all 7f/8f races he qualifies for running at most meetings there.
Kasbah: is back in from a small break with Dundalk in mind. We claimed him from Ado McGuinness because he ran some good races there including beating our own good horse Hathiq. He will run in 5/6/7f handicaps with the option of going back into claimers also.
Lincoln : Not sure if he will handle the A/W surface as he has only ran on it once before but he will be tried at Dundalk with the claimers in mind for him over 6/7f and also the option of handicaps.
Amanaat : Is just starting back off now but after winning twice in Dundalk last year he will be heading back for all the big 5/6f handicaps. We hope he can be competitive in the 25k races.
Lapilli : Has been a bit inconsistent but won really well at Dundalk last year and is just starting back off now. We hope to sort out his issues and he can have a good Winter in 5/6f handicaps.
Yuften : He was claimed for 15k out of Ado McGuinness with Dundalk in mind. He was 3/3 at the venue last Winter. Had just the 2 runs for us so far finishing 2nd at the Killarney festival and then a great run from the back of the field at the Galway festival to finish 3rd. We will be hoping he can compete in the good 25k races over a mile and we may try him in the 1m2f races as well. The claimers are also an option.
Hathiq : Hopefully he is good enough to earn a Winter holiday but if his few upcoming races don't go to plan he will be heading to County Louth for the good 5/6f races.
Never Rains : A lovely No Nay Never filly we claimed out of Fizzy Stacks for 7k after winning a claimer at the Killarney festival. She has only run the once for us finishing second to a good horse of Pat Flynn's. The handicapper hasn't been too kind to her going up 12lbs for the last 2 runs but we needed a few fillies for Dundalk and she will go for all them filly/mares races as well as 3yo handicaps.
Dream Point : We claimed her after she beat Eastern Racer at Ballinrobe for 8k. Only ran the once for us but her muscles were all sore. She has been treated now and will start back off soon and will be going to Dundalk for Mares races and handicaps overs 1m2f +. Hopefully she can pick up another race.
Drummer : Has had two bumper runs but we think he hasn't stay the trip. He will go back to the flat now and may end up in Dundalk but still has it all to prove.
Farnese : He has had two runs so far and will need one more run for a handicap mark. He will be heading to Dundalk after that and hopefully he handles the surface but still has a lot to prove and question marks are still been asked whether he will make the grade or not?
We bought 5 new horses yesterday and we're not sure about them yet but are hopeful Bal de Rio will take up the intended route that was planned for Kerosin who we tragically lost at Galway last week. He has won on the A/W and he will run in the 2 mile races and we will try him over 1m4f to see if he is competitive.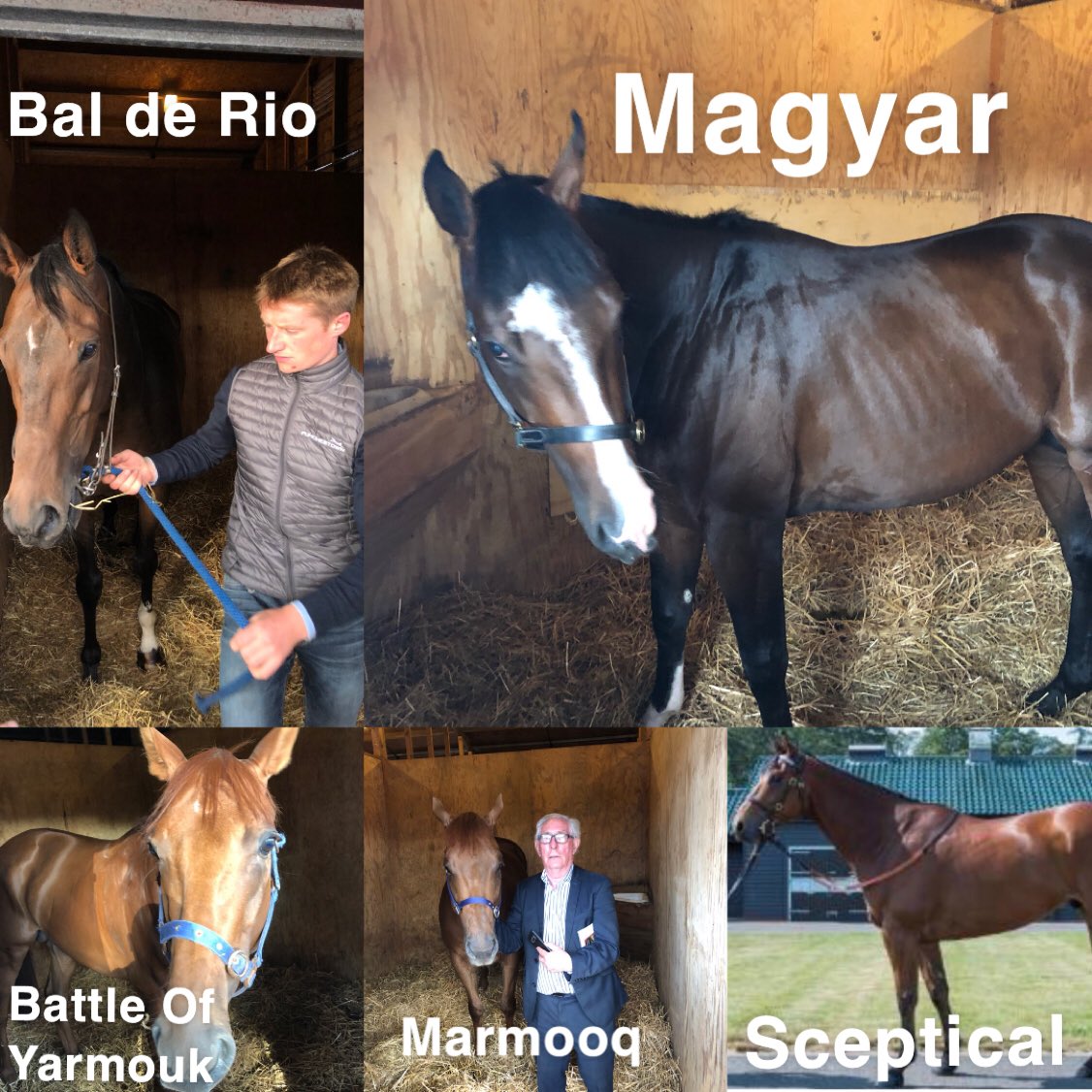 We will be keeping an eye out for more horses in the sales and claimers that may suit Dundalk and are hopeful of a good Winter at the County Louth track. Follow @racinghilltop for all the news and updates.