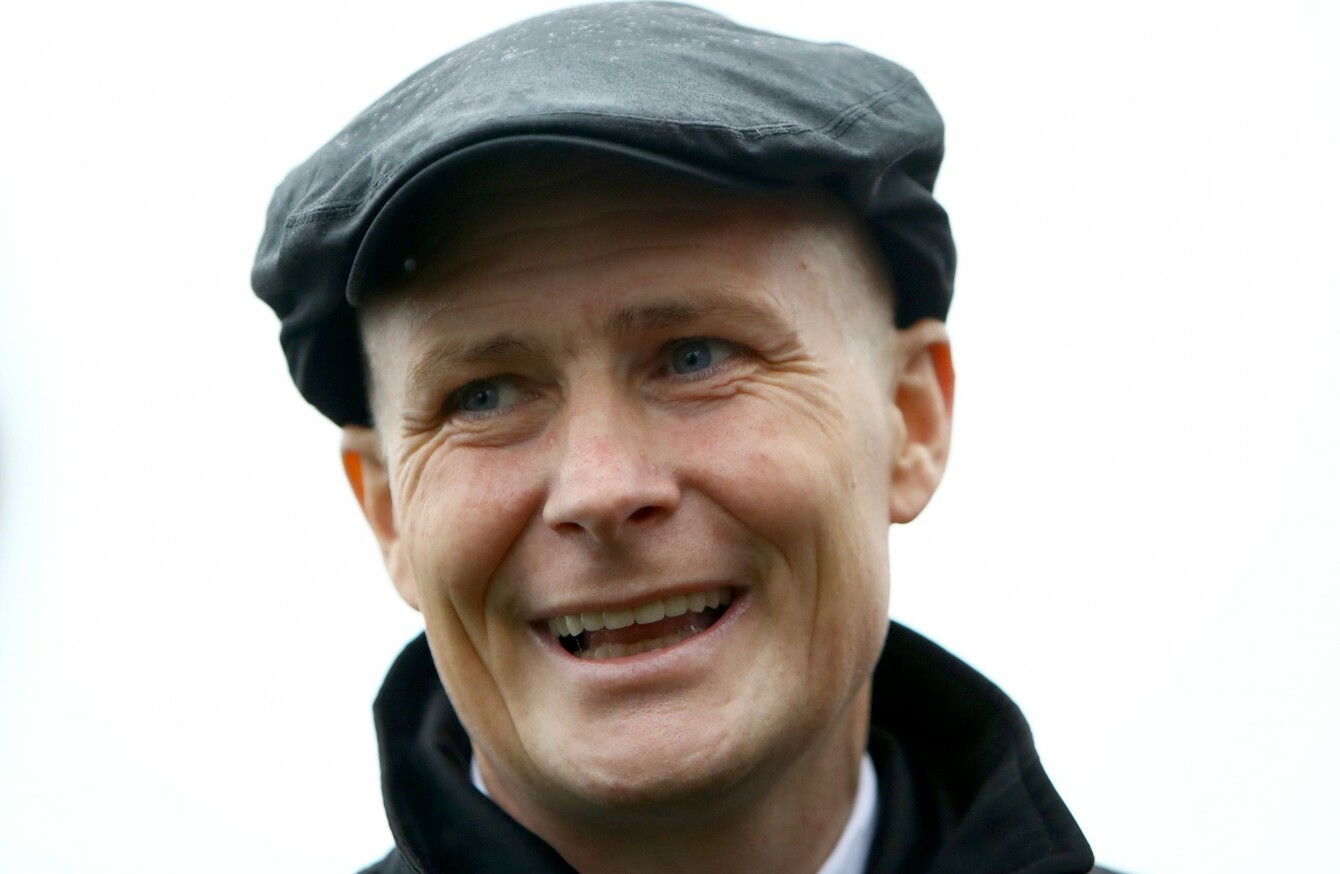 "If you can't fly then run, if you can't run then walk, if you can't walk then crawl, but whatever you do you have to keep moving forward."
Nine-time champion jockey Pat Smullen's pursuit to raise vital money for pancreatic cancer trials and awareness of pancreatic cancer research has been a roaring success – thus far the colossal figure raised is alleged to being well over €2.5mllion.
Smullen was at the core of this unbelievable fund-raising get-up-and-go incentive by Irish horse racing over Longines Irish Champions Weekend, which concluded with the Pat Smullen Champions Race for Cancer Trials Ireland at the Curragh.
The Champions Race was won in theatrical and emotional circumstances by 20-time British jumps champion Tony McCoy, riding Quizical for Smullen's good friend trainer Sheila Lavery.
The weekend of charity proceedings included a charity dinner, an on-line auction in which items were donated by the racing and breeding community, specially commission souvenir cups were on sale at both Leopardstown and the Curragh, while donations have continued to pour into cancertrials.ie, the charity's website.
Donations can still be given to cancertrials.ie and a small number of the limited-edition reusable cups designed by artist Darren Bird can still be acquired through the website.
Pat Smullen asserted to the media: "I never dreamed that we would reach a figure like this and it is a tribute to the kind nature of everyone in the racing and breeding industry – I am overwhelmed!".
"I don't think we'll ever see a race like that again and I owe so much to my good friends, the nine champion jockeys, who came out of retirement to ride in it, as well as the race sponsors, owners and trainers who made the race possible.
Having worked with the team in Cancer Trials Ireland, I am excited with how they can make your donations work to give hope to those families affected by cancer. A sincere thank you to one and all. "emphasised Smullen.
A hero is an ordinary individual who finds the strength to persevere and endure in spite of overwhelming obstacles. Pat Smullen you are a hero; we wish you all the best on your road to recovery.
Everyone involved in this immense charity drive ought to give themselves a big "pat" on the back; no pun intended. You can still dontate – cancertrials.ie