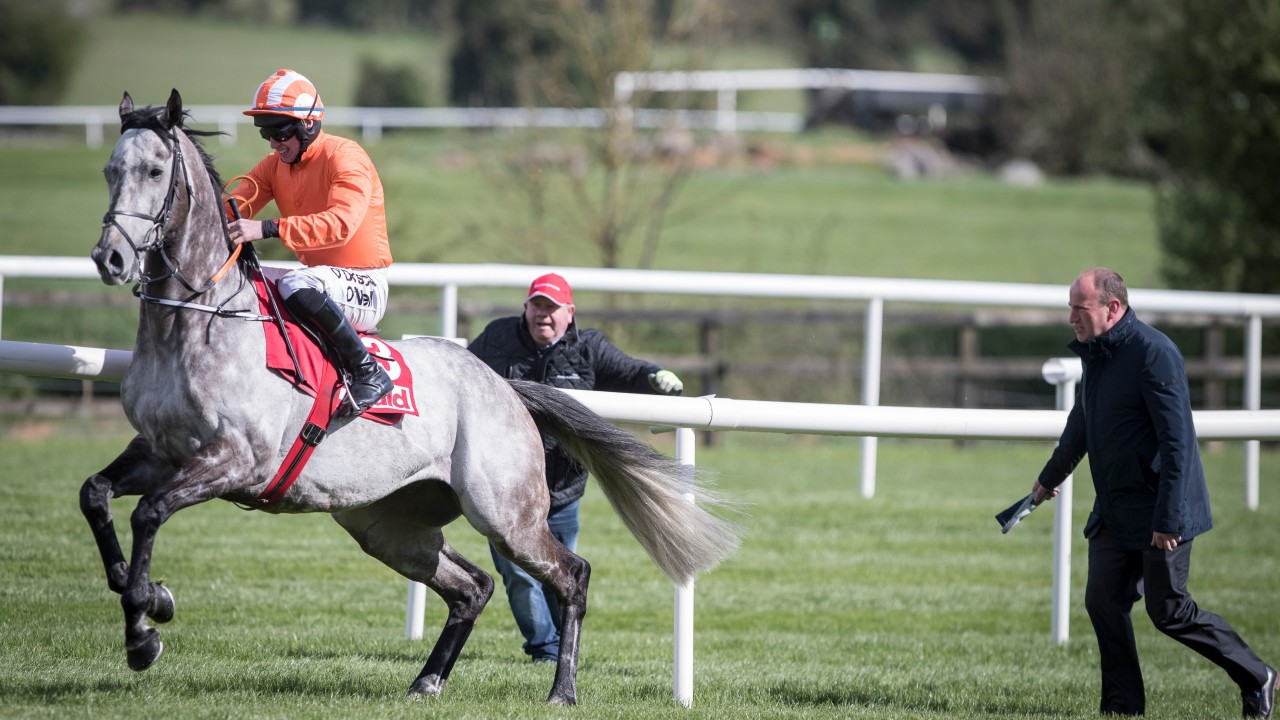 Labaik

; A somewhat forgotten horse in many ways, with more headlines made about him in the court room than on the track in recent years – writes @GeeGeeBanker

He stunned the racing world to win the 2017 Supreme Novices Hurdle at Cheltenham. Debates around his ownership and the finances surrounding him are irrelevant when discussing his talent as a hurdler. A 25/1 winner with more "R" in his form than "1", his smooth traveling success and turn of foot up the Cheltenham hill were a sight to behold. Sadly, that was two and a half years ago and Labaik has barely graced the track since.

His story starts in earnest on a September afternoon in 2016, the annual meeting on the beach at Laytown was in full flow. A 7-furlong contest was next off, nothing particular out of the ordinary, save the location. At the start, an unknown gelding decided to plant himself and refuse to race. Labaik. He had form for this, as he had shown the same antics when refusing to race at Lingfield earlier in the season. Although this had not occurred during his formative years racing in France, he had hardly pulled up any trees either.
When a horse is continually unruly and difficult, many connections could be forgiven with drawing stumps on their career. However, owner Aidan O'Ryan persisted and a new approach was taken. If ever there is a trainer to make a hurdler, its Gordon Elliott. The Irish master trainer, who will one day eclipse even the achievements of Willie Mullins in the jumps field, has turned the fortunes of so many horses and found improvement from seemingly nothing, so why not Labaik?
The next chapter in Labaik's career would begin with a trip to Punchestown for a maiden hurdle. A complete change from Laytown to be sure. Whatever the reason, it worked. Labaik behaved at the start, travelled sweetly and won comfortably. Impressive to say the least. Next up was a Grade 3 novice hurdle at Navan, time to get a gauge for where Labaik sat in the pecking order. Yet again he behaved at the start, travelled well and ran out a clear winner, beating Mick Jazz into 2nd, a horse who would go on to place in a subsequent champion hurdle. It seemed patience was being rewarded and connections now had a potential star on their hands. Or so they thought.
Novice Hurdling follows a very familiar pattern in many ways, those at the top level compete against each other, culminating in one of the 3 top novice races at the big festivals, while those below move into handicaps and compete at a second tier. So, with this in mind, Labaik moves on to Fairyhouse in the December, a further test of his ability and a chance to compare him with his peers.
Labaik refused at the start.
No reason to explain why, he just made the decision that today was not a day to run. 2 weeks later at Navan he did the same thing. Given a small break, he returned in February Naas. He did complete, but only after playing up and handing the field over 2 furlongs start.
Now at this point, Cheltenham would not be on the agenda for most connections. If he won't behave on a quiet Sunday at Naas, what would he do with the noise and commotion of the festival going on around him. However, Labaik could never accuse his owner or trainer of lacking faith and he was sent to line up in the Supreme.
On reflection, it isn't fair to ask how Labaik won the Supreme Novices Hurdle at the 2017 Festival, but more why it wasn't more obvious? The talent is undoubtedly there for all to see, he is a very smooth travelled, has a high cruising speed and is efficient over his hurdles. He cruised down the hill to the second last and stayed on perfectly passed the last to hold Melon, who would himself place in the next 2 champion hurdles.
After the race, with most of the festival goers still asking who Labaik was and where that result had come from, his owner and trainer were celebrating in the famous winners enclosure. Gordon Elliott himself admitted that he was more inclined to run in a low-key race in Ireland the following week, but that his owner had persisted with the Festival dream.
However, the happily ever after ending rarely applies to horses as quirky as Labaik. A month later at Punchestown, his old tricks resurfaced. Whipping round at the start and handing the field a 2 furlong head-start before cantering around behind them under hands and heels. In the space of 6 weeks he had given the emerging talent of Jack Kennedy the highest of highs and the lowest of lows. An effort to run in the Punchestown Champion Hurdle 4 days later can perhaps be forgiven as a horse not primed and already on his summer holidays.
At the end of the 2017 National Hunt Season, Labaik had the potential to be anything. Injury has sadly intervened since then and it is now over 2 years since his last appearance on the track. There is undoubtedly talent, so much talent, but how much of that will remain after so much time away is an open question. It takes a truly exceptional horse to recover from so much time away, Faugheen and Sprinter Sacre have both returned from lengthily absences in recent years to win Grade 1 races, but at this stage it would not be right to put Labaik in their league.
When taken literally, the bare form of Labaik's Novice campaign looks very solid. His victories over Mick Jazz and Melon look very strong when you consider that they both went on to place in the following years champion hurdle. As a simple comparison, that would suggest Labaik's form to be on a par with the 2018 form of Buveur D'Air, meaning Labaik would potentially be a 168 rated hurdler. That level of form would make him a live contender for the 2-mile hurdle division, especially in what seems to be an open year. At this stage, it would be pure speculation to advise an investment in Labaik for the Champion Hurdle. 2 huge questions remain with Labaik, the first being the effect that over 900 days off the track will have had on his ability. How much of that talent remains is an open question, which perhaps even his connections are unable to answer at this stage? However confident his trainer sounds in various stable tours and new season guides, there has to be a doubt which can only be answered by racing. The initial plan is muted to be the Morgiana at Punchestown, so that will no doubt answer the initial question as to his fitness and wellbeing.
The second question is perhaps even more obvious, Labaik himself. He is headstrong and does his own thing, the trainer, the groom, the owner, the jockey, can do all they can, but it will be up to Labaik ultimately. Will he jump off, will he feel like the effort, or will his old tricks resurface. At the age of 9, this is perhaps the last chance saloon for his racing career, but the possibility remains.
Without doubt, others have more pressing claims, Willie Mullins Supreme winner Klassical Dream and 2 time Champion Buveur D'Air for a start, but the division is open. Buveur D'Air is rising 10, Klassical Dream has never raced outside of Novice company, last year's champion, Espoir D'Allen is sadly no longer with us, so there is undoubtedly a space that Labaik could fill, if the talent remains and the mind is willing to.