The scene has been set for the annual Tynan and Armagh (Farmclaffley) point to point on Saturday 22nd February.
The Tynan and Armagh hunt can be traced back as far as 1840, when Sir James Stronge of Tynan Abbey estate started the pack at his own expense calling it the Tynan Harriers. The Tynan Harriers sometimes hunted with Lord Waterford's Armagh Harriers and from these two the Tynan and Armagh hunt were born in 1895.
The first point-to-point was established in 1895 and has remained at Farmclaffey since then making it one of the oldest point-to-points on the fixture list. Over the years, Farmaclaffley point-to-point has produced many top national hunt stars such as 2002 Grand National winning Bindaree and Cheltenham Gold Cup runner-up Truckers Tavern.
---
We caught up with the main man Philip Gordon, to get all the information on this unmissable meeting.
---
Give us the directions to the course from Armagh?
2 mile outside Armagh city on Armagh to Keady road (A29)
Explain the track?
Stiff galloping track, just under 10 furlongs in circumference. Start at farthest point of track to crowd/winning post and relatively short run to first fence and second fence on back straight both met on the level, After jumping fence two turn right handed and race downhill into dip before steep climb to the third (final fence) and continue climb passed winning post through gap before turning right handed down hill for over 2 furlongs to fence 4 at the bottom of the hill with a slight drain at the back of the fence, then begin to climb on right handed turn to fence five before beginning to straighten up across back straight to complete circuit. It is 2 1/2 laps (3 mile) and 13 fences.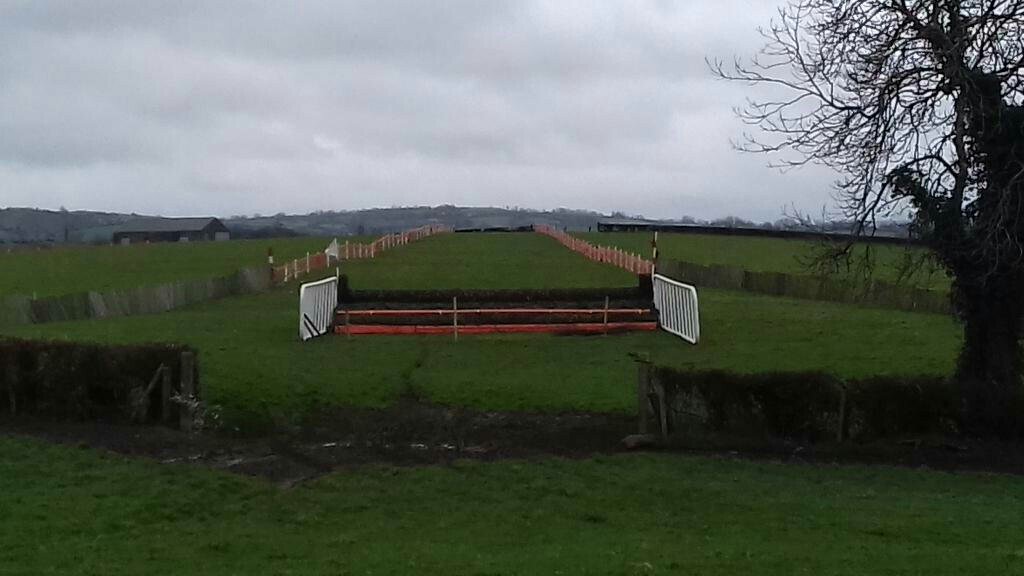 Is the track in good shape this year?
The track is in great shape and the fences are in excellent condition.
When is the meeting?
Saturday 22nd February – For more info contact; Brian W. Dougan – 0044 7808283026
What are your ambitions for the track?
Our meeting has been running now for over 100 years. We are one of the few Point to Points who still hold a confined hunt race, where only horses registered with the local hunt can compete, ensuring a bit of local success. Our meeting has produced some very successful future track horses, Grand National winner Bindaree, Truckers Tavern, Beaumont and Nowhere to name a few.
Who would you like to thank for helping in preparation?
We would like to thank the Leeman family for kind permission of their land. Along with Oliver & Donald Gribben, Sean & Philip Gordon and Gerald Mckinny for track preparations.
For any other information follow @ArmaghTynan