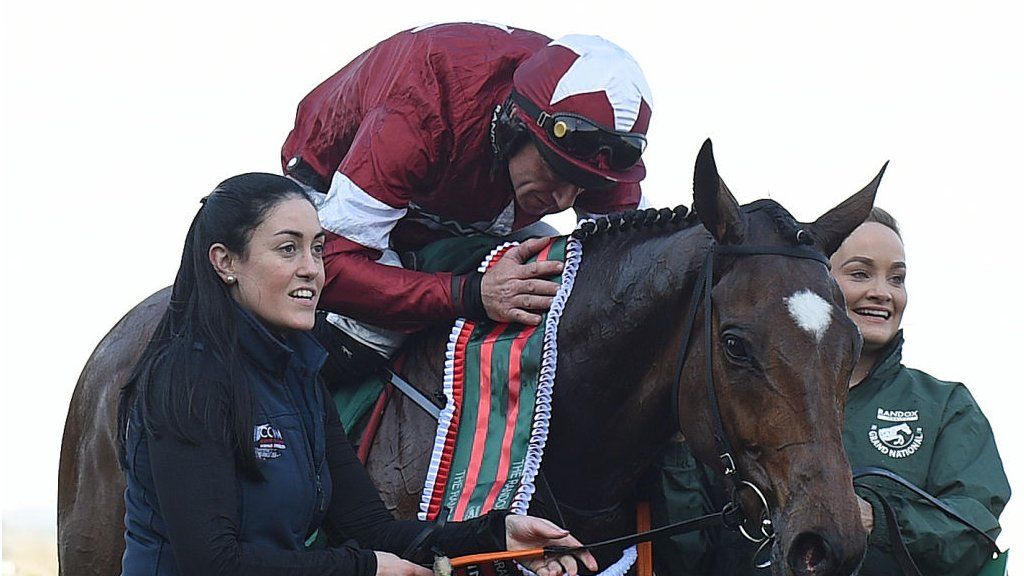 According to official ITV Racing statistics in 2019, almost ten million tuned in to watch the Grand National on television. everybody had some sort of flutter on this iconic race.
Who ever said finding the winner of the Grand national is hard, almost impossible? Beforehand deemed as difficult as doing the lottery, but in this rare 2019 renewal, you didn't have to look any further than the 'fancied' race favourite to attain dividends from the bookies purses. The shortest price winner of the Grand National was Poethlyn at 11-4 back in 1919 and numerous bookmakers expected the Gordon Elliott trained Tiger Roll to go off much shorter in the betting than it did although it is well-documented the Tiger Roll success story did hit the bookies for a lot of cash – one high-street bookie described it as "the most expensive result in Grand National history" after the 4/1 favourite won the national by a winning margin of two and three-quarter lengths.
Tiger Roll became the first horse since Red Rum (1974) to win back-to-back Grand Nationals; this is some remarkable accomplishment for a horse once described as "a little rat of a thing" by his owner Ryanair Mogul, Michael O'Leary. There is no doubting Tiger Roll doesn't fit the 'appearance' of any previous Grand National winners, he is almost pony-like in stature though his tenacious never-say-die attributes make up for his diminutive appearance by all means – his rider Davy Russell described him as being "lion-hearted".
The dream is well and truly alive of an extraordinary hat-trick bid this spring after his trainer Gordon Elliott revealed that 'the people's horse' is on the road to recuperation as expected from recent injury miseries. Suspicions were directed over whether the ten-year-old would make it back in time for the Aintree showcase this year, and his date with destiny, having had a chip removed from a joint in November but Elliott is ecstatic with his progress. Elliott stated to Sporting Life; "Tiger Roll is in great nick and he is back cantering away. I've been very happy with him and with the way he has progressed over the last few weeks".
Taking all things into consideration, the handicapper is more likely to rule him out of the Grand national, not the niggly injuries. Tiger Roll's owners won't let him run under a welter weight which he could be encumbered with. Eddie O'Leary, who runs the ownership operation on behalf of his brother, Michael, made it clear out the Grand National weights will ascertain whether Tiger Roll lines up in the race asserting; "I have a figure in my head but I'm not going to mention it," O'Leary then added; "If he hits that figure, he runs, and if he doesn't, he won't be running"
For the best and latest Grand National betting offers 2020 at the bookies offers and enhanced odds, you don't need to trouble yourself as almost all bookies get creative in them as time goes by. No horse has ever accomplished three Aintree Grand Nationals in succession and Tiger Roll is no bigger than 7/1 in the present betting markets by most firms to join the almighty Red Rum as a three-time winner.
After a encouraging update from Elliott the buck really ends with the handicapper if he is to win Grand National again; the weight allocated to Tiger Roll would need to be compressed further to give him any sort of chance realistically of being competitive.
Food for thought; See More Business was compressed 8lb in 2001, Exotic Dancer was compressed 8lb in 2009, and in 2010 Alberta's Run was 5lb lower. 5lb could be the enormous difference in Tiger Roll running this year, or not.