"The person that said winning isn't everything, never won anything."
For Manchester born James O'Sullivan getting involved in racehorse ownership was not by choice – his father Bart had always been involved in ownership, so it was almost natural progression for him to follow in his tracks. O'Sullivan's father had been a member of various syndication's in the UK although he never really had any notable success until he teamed up with Dublin based trainer Adrian McGuinness back in 2018.
"It has been a win-win-scenario for both parties since joining forces"
Speaking of how it all started, O'Sullivan stated, "McGuinness and Stephen managed to find a nice horse called Master Speaker for a great price. Stephen, the assistant to McGuinness then set up @ShamrockTBS with Master Speaker and it spiralled from there onwards.
He then added to the conversation; "A great group of lads, James, Mark and Dave at @thoroughbredsuk they invested into the yard in 2019 and we have since got involved in a partnership with them with Saltonstall and Current Option alongside Shamrock Thoroghbreds, both of which gave us Premier Handicap winners last year in the Galway Mile and on Champions Weekend. They were both incredible weekends last season – that won't ever be forgotten.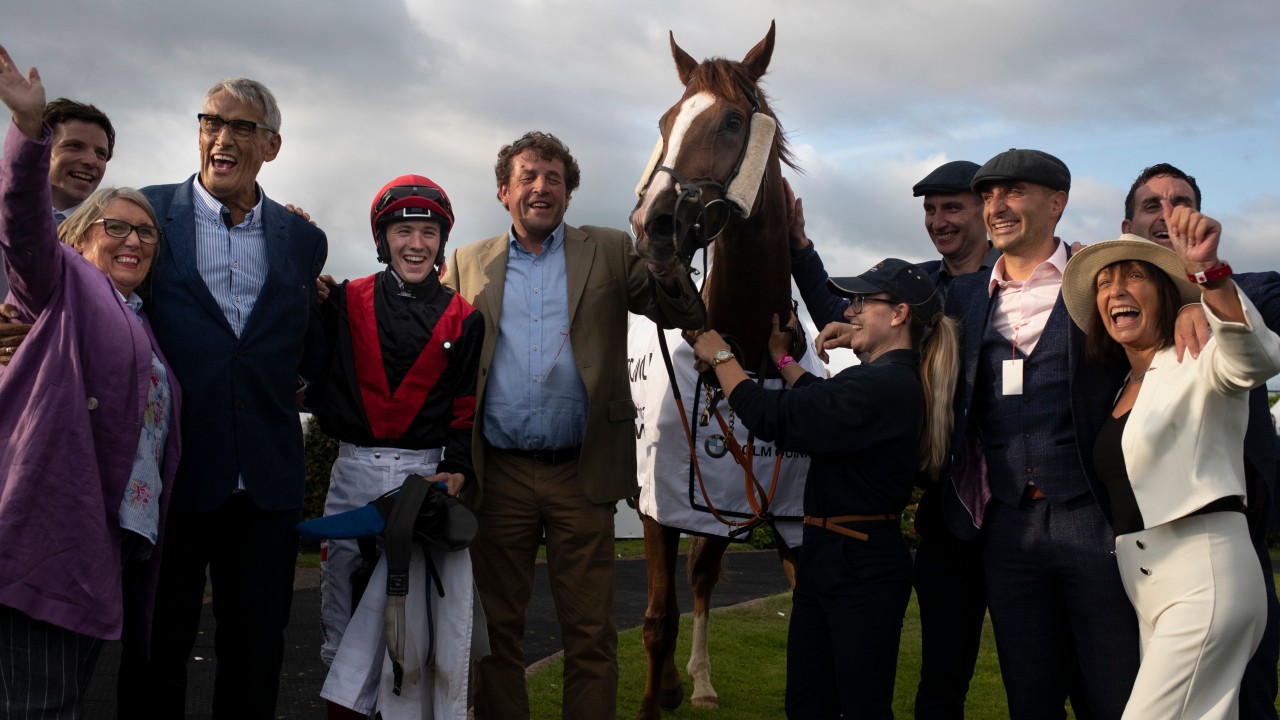 Myself and my dad bought ourselves one last July, War Hero who has been like an ATM machine for us over the last few months before Christmas. Unfortunately, in October my dad passed away and he didn't get to see War Hero win a race. So, when he did win at the end of January this year that was the most memorable for me. I'm sure if my dad way still here his favourite memory would be the Galway Mile win with Saltonstall.
Now since my dad's passing I have kept the horses in training for the upcoming flat season with Ado and I will continue to sponsor the team there as they have done some fantastic work over the years and in particular the last few seasons.
I am looking forward to seeing how Current Option goes this year. We have only had him since August last year having only three runs for the Dooley, Shamrock and O'Sullivan partnership but he has been remarkable every time" glistened O'Sullivan.