3 Furlongs Out are pleased to announce their informative and entertaining Cheltenham festival evening in partnership with Star Sports Bookmaker will be held in Cobbles Bar, Newry, Wednesday March 6, 2019.
For most keen racing fans, a trip to a Cheltenham Festival preview evening is an essential part of their preparation for the four day horse racing spectacular at Prestbury park.
At our preview evening at the Cobbles bar, Newry there will be expert analysis and offers a plenty throughout this informative event. The compere for the evening is by industry expert Jason Galbraith. Admission is £8. This unmissable event is due to start at 7.30pm sharp.
The all-star panel will provide tips and expert analysis of leading fancies at the Cheltenham Festival. The details of the five strong panel have been released, more special guests will be added nearer to the date
1Sean Flanagan is one of Ireland's leading national hunt jockeys. Flanagan is entrusted by leading jumps trainer Noel Meade of being his elected stable jockey, he goes into this year's festival with numerous live chances including being the designated rider on Gold Cup contender Road To Respect.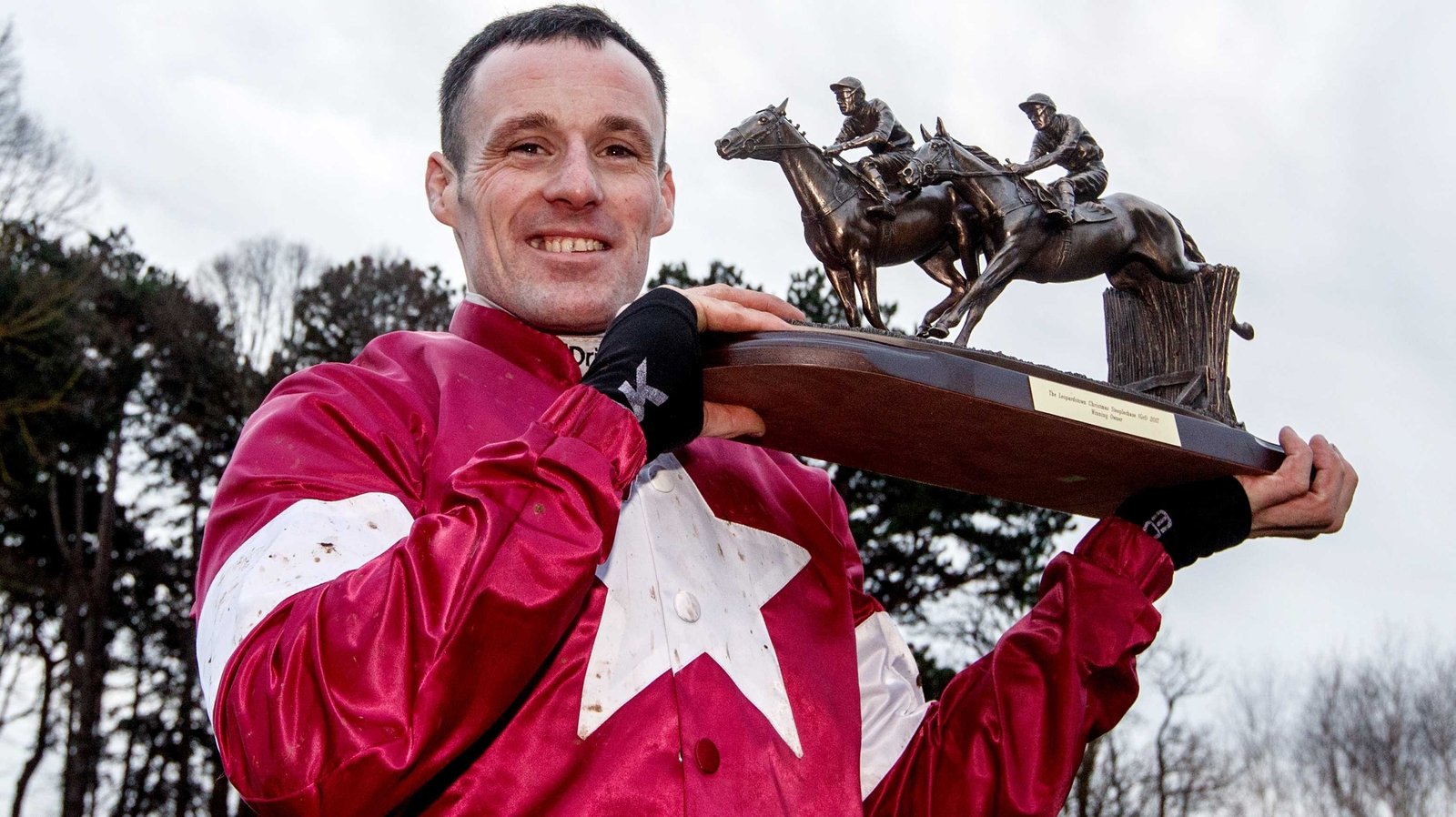 2Colin McBratney Is without a doubt one of the most esteemed trainers in Northern Ireland. McBratney has had his horses placed many times at the festival, every runner he sends over to the meeting tends to run very well. This gentleman knows this sport inside out and is worth heeding his every word.
3Roger Loughran Is unquestionably one of the most experienced jockeys within the Irish weighing-room, Loughran has confirmed time and time again he is a hard man to pass when he gets a lead. he has been involved in the game long enough to grasp what it takes to win at the festival.
4Mark O'Hare is a former Cheltenham festival winning jockey, recently he has taken over from Nina Carberry as trainer Noel Meade's go-to-man for bumpers. He is in red-hot form and his career is undoubtedly on the upgrade. O'Hare is a shrewd judge of the Irish racing form.
5 Sarah Kinsella Is a well respected figure in horse racing and greyhound circles. She will be representing Star Sports bookmakers at this event and will be on hand for all price enquires/specials throughout the evening. Click here to sign up with Star Sports Bookmakers.
6 James Lambe This Northern Ireland based trainer needs no introducting in the horse racing circuits, he has been there, done that. One of the shrewdest trainers in the game. When Lambe tells you something racing related, you sit up and listen.
Our princple supporters for this event are Equi MediRecord click here to find out more about them.
This is a must attend event for all horse racing fans endeavouring to get the low-down on every race prior to the commencement of the Cheltenham festival.
CLICK HERE TO SUCURE YOUR TICKETS
Fancy dipping your foot into racehorse ownership? Well now that's all very possible with 3 Furlongs Out BIG Charity Raffle. Tickets for the competition are priced at £2, all proceeds go to the very worthy Southern Area Hospice – click here for more info.