Let's Be Lucky are a unique family run horse racing syndicate, who offer a much more personal hands-on experience as an owner.
5 horses for sale, see more info at – www.letsbeluckyracing.com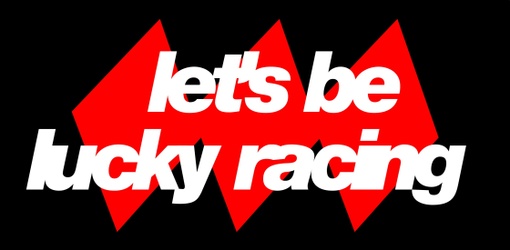 We caught up with the management of this syndicate to give us the low-down on their progressive syndicate who seems to be going from strength to strength from the evidence of the recent favourable results.
Tell us all about your syndicate?
We are a family run Syndicate, ran by Alex his 2 sons Ross and Stephen. We have horses with Iain Jardine in Dumfries & Rebecca Bastiman in Wetherby, and plan to expand this year. We have clients throughout the UK though and try and run our horse all over, so everyone gets along to see them.
How did you start up?
We decided to start the business in 2012. Our first horse was called Newstead Abbey, who we still own today. He won his first 3 races for us and ran at Royal Ascot. That kick started things for us and the rest is history. Alex's involvement in horse racing goes back a long way. He has had over 100 winners as an owner in the UK and in Europe, successful owner and breeder and classic winner in the Czech Republic.
How many horses do you have & what are the packages?
We have 14 horses in training at the moment, with shares available in 5 of them. Its £40 a month for a 1.25% share (all-inclusive rate) £80 for 2.5% and £150 for 5%, plus this purchase costs. We are offering a special lease option in one of our star horses Logi just now though. Considering how consistent he is this is a great offer and there is no upfront costs.
View all our packages – http://www.letsbeluckyracing.com
What sets your syndicate apart from others?
Well not only do we purchase horses at the right end of the market. We also provide our clients with lots of great perks. All clients to LBL get our GOLD tipping service free of charge. Also, merchandise, (ties & scarfs), regular stable visits where we buy all clients a meal, owners badges no matter how long the percentage we treat all clients the same, and regular detailed email updates on each horse & their progress.
We also provide great contend on our website and are at more or less every meeting to take pics and videos for the clients to keep them in the loop. Also, for clients interested in coming along to the Newmarket sales, we also have a great few days there and invite all clients along to enjoy the experience. 
"Everyone who comes long gets a free meal at the local Indian in Newmarket"
In 2018 clients witnessed us buy-in our sole purchase Souix Friontier for just 5000gns. He has won his last 2 races for us and he could be anything.
Is there any significance behind your silk colours?
Not really, we just really like the colours red and black and the diamonds being associated with gambling.
What are your plans for the future?
We plan to improve the quality of the horses that we own and expand to having horses at more stables in the UK including in the South and North of England and further trainers in Scotland. We also plan to possibly have a horse in Ireland and the Czech Republic in the not too distant future.
Who are your go-to jockeys?
We plan to use 4 jockeys this year on a regular basis. Jamie Gormley, who is Iain Jardine's stable jockey and has ridden 6 winners for us in the last 2 seasons.
Lewis Edmunds who is born to be a jockey, from a great racing family, and we are delighted that he has hit the ground running for us in 2019.
We also use Phil Dennis and Theo Ladd. Both have ridden cracking winners for us in 2019 and we have them up when available.
When buying a horse what do you look for?
We look for promise, scope and mistakes that have been made by previous connections.
Most memorable day racing to-date?
We have had many great days with LBL, with 1-2 winners. But on Sunday the 5th of May at Hamilton (our local track) we ran 7 horses, from that we had 2 winners, 4 placed horses and one other that got in the prize money. We had 30 clients there. It really was a special day and we hope to build on that this year.
Give us a horse to follow
Mearing. He won last week for us at Hamilton, and is still very well handicapped. We expect a lot from him this year. He had a great run of form for us at the back end of last season, enjoys a bit of cut in the ground and Iain thinks this world of him.
Benefits of joining
Information
Detailed information on the horses work at home, plans for the season, which races we wish to target. Shareholders will be given a clear indication of the horses chances in each race.
Prize Money
Every shareholder will get their percentage of winning prize money paid to them by bank transfer.
Owners Badges
Owners badges are fairly shared out between shareholders on race days. Meal tickets are also included when available.
Photos & Videos
We take a lot of pictures & videos of the horses when they are working at home and racing at the tracks. All of these are shared by email to all of the owners.
Merchandise
We have designed our very own Let's Be Lucky Racing branded scarves & ties, which are given out to shareholders at the racing free of charge.
Visit The Horses
We arrange stable visits a few times per year. This is a great chance to see the horses in their home environment, watch them work on the gallops and we'll even treat you to lunch afterwards.