Hard-working jockey Paddy Kennedy has spent numerous prolonged spells on the side-lines, if wasn't for them unescapable setbacks he would be surely have been a candidate for champion jockey by now.
Kennedy is presently fit-and-well, he is equipped to make the most out of every opportunity he gets this season. The sheer fact that he has the pivotal backing of leading trainers like Jessica Harrington prove how good a rider he really is. The best of Kennedy is yet to come .
How did you get interested in racing?
I got into racing through my older brother Michael who now trains horses for a living. He got the bug for it first then I followed.
If you weren't a jockey what career path would you have taken?
I'd probably be a carpenter now if the jockey route didn't go to plan. Woodwork was the only subject I had any interest in when I was in school. I was handy enough at it too!
What does your normal day consist of doing?
I get up at 5.40 and feed our own horses, then head off to Kevin O Ryan's from 6.30 till 8.40 shortly after 9am till 1pm I'm in Jessica Harrington. Jack (my brother) and I bought a farm last year and set up a breaking and pre-training facility so when I'm finished in Harrington's I tip away there till about 6 o clock.
Your brother Jack has exceeded all expectations, how far do you think he can go?
Yeah Jack's flying at the minute, but you never know what's around the corner in this game so hopefully he can just stay sound now and anything after that is a bonus.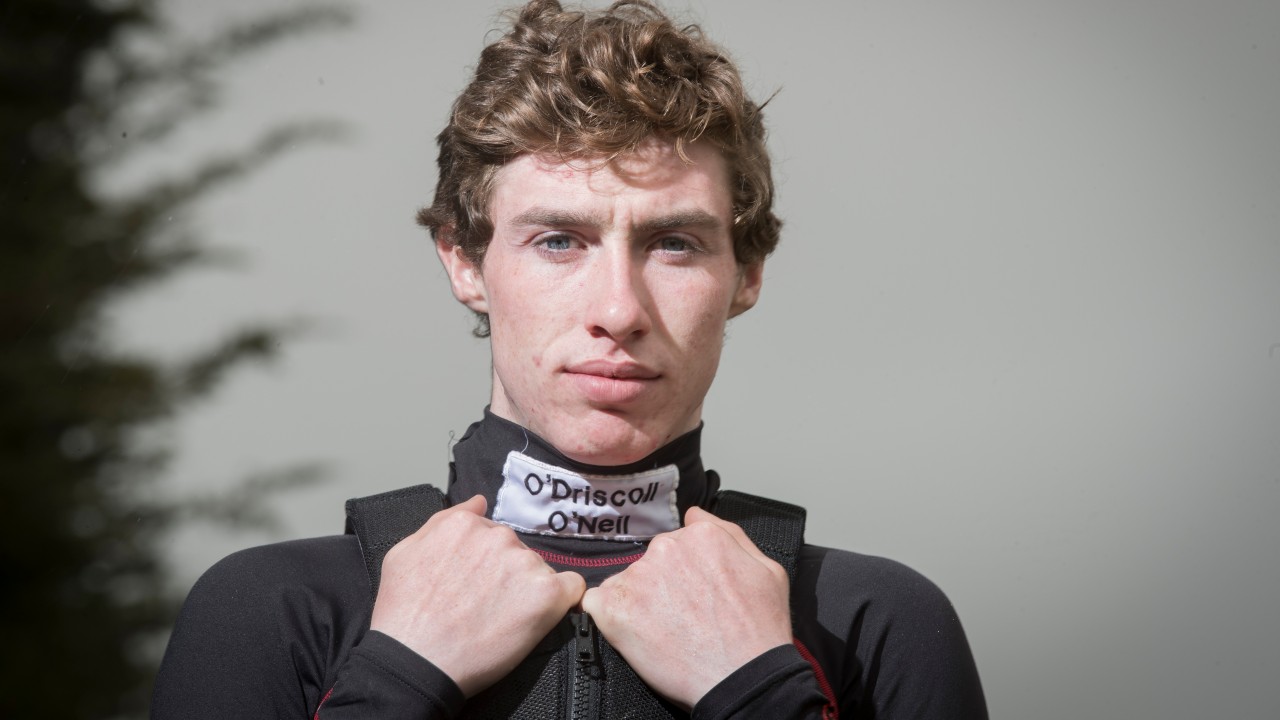 What horse of Harrington's has most impressed you this term?
He hasn't won yet, but I Discordantly is a proper horse. His most recent run he was third at Navan, he is one to looks forward to.
Have you noted any dark horses that could go well at Cheltenham?
Walk to Freedom will run a big race in the Pertemps final.
Give us a to follow for the remainder of the season?
Exit poll he could be very I think he is well worth following
Away from racing how do you unwind?
I love just relaxing in the evenings with my girlfriend Ciara and our little man Eóghan.
Ambitions for the future?
Just to try and stay injury free and get a clean run at it.
Who wins the Cheltenham Gold Cup in your opinion?
Presenting Percy looks to be the one they all must beat