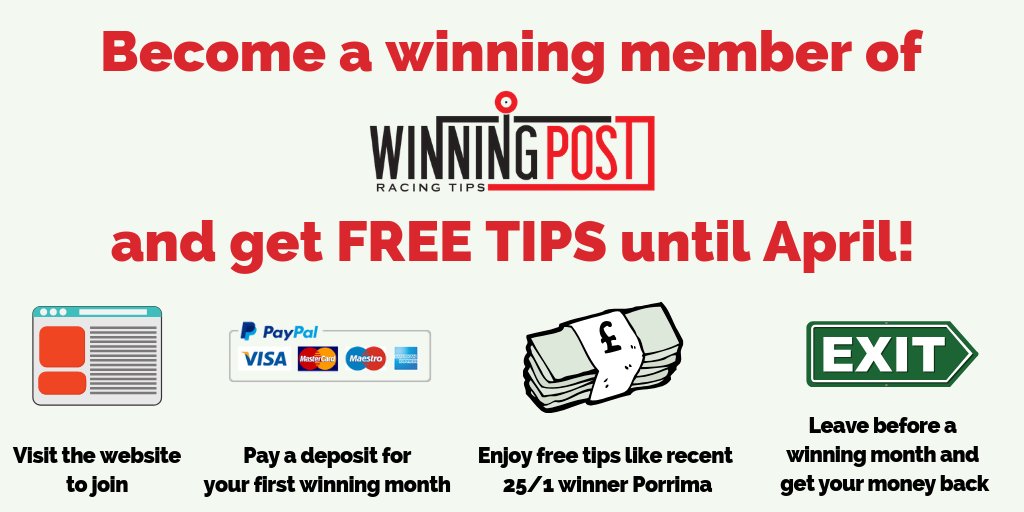 If selecting a monthly membership, you'll need to pay a month's subscription up front – this is a deposit against your first winning month.
If you decide this service isn't for you before you encounter a winning month then your initial payment will be refunded to you no questions asked.
"This is a risk-free service"
You'll pay your monthly subscription (as little as £24.99) for every profitable month of tips. Any month where the tips don't make a profit there is no charge.
There are fewer tips from November to March therefore these months are 100% free. There will still be tips during this period (around 10 a month) and of course plenty of winners still.
We particularly excel at picking big priced winning forecasts/tricasts. Traditionally considered a mugs bet by the bookies, these generally provide the biggest wins for members.
How Is This Different from Other Tipster Services?
Many paid tipster services rely on tipping up many short priced favourites in order to maintain a strong strike rate.
What subscribers really want is a chance to win life changing amounts of money from small stakes. Winning Post Racing Tips should give you that chance…
The biggest priced tip landed in 2018 was in May when we had a 921/1 winner!
Worried About Scams?
Payments are currently only accepted through PayPal which is great news for anyone who is worried about scams. Any payment you make through PayPal is protected and can be disputed if you think you feel you have been treated unfairly or mis-sold anything.
You'll also only pay for months were the tips make a profit too which makes this service even fairer for subscribers. Plus, there are 5 free months of tips every year
Reviews and Testimonials
These testimonials come from loyal members who love big priced winners.
"I've made a fair few grand from these tips with many big wins. I've lost count of the amount of double figure odds winners and even the triple figure odds winners are mounting up"
"Got a Syndicate Membership as had a few mates who were after tips too. Ended up only costing us a tenner a month each which was great.
Love being able to win huge amounts from small stakes. So much more exciting and when those big odds bets land it's amazing.
Get cheap and profitable horse racing tips
Sign up today for:
· Five months free every year!
· Tips as early as tomorrow!
· Huge priced winners!
· Much cheaper than most tipsters!
· Only pay for profitable months!
If you would like to get in touch with Winning Post Racing Tips with any questions, please contact info@winningpostracingtips.co.uk . You should receive a reply within 24 hours.