The Handicap snip is ready to launch its brand new service, that gives punters the chance to gain more profit, as well as helping fund a very worthy cause.
The Handicap Snip Brand:
The Name comes from the Methodology I developed over 20+ years to analyse large field handicaps on the flat which is my specialism 'The Handicap Snip Methodology'
Origins:
It grew organically through forum social media posting, word of mouth and invitation. Ran for years as a private group known as 'The Inner Circle'
Motivation:
The motivation to go public & monetise was the decision by a young unfunded athlete to try and qualify for the Tokyo Olympic Games having just missed on Rio. Funds generated are going towards his campaign.
As such, I'm determined to provide the best value and most profitable services for members in order to generate the necessary funds
Unique Service:
Members benefit from the unique talent & analytical skills of a full time pro-punter. Angles and approaches developed over many years and not found elsewhere. Generated profit consistently, and often large ROIs over 12 months, for 15+ years straight
Packages: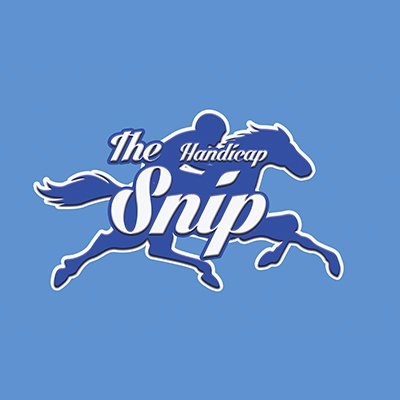 I Recently launched "Handicap Snip Daily Racing Preview" is intended to be the best value daily service around. For £10 per month get a high quality daily message previewing the cards, best bets, video content and more. Recurring monthly payment means no long term commitment
Now offering two week trial before paying first £10 subs meaning you can try the service for 6 weeks at just a tenner. Massive value and if you don't like it after 6 weeks you can cancel. Bets proofed to secretbettingclub.com
Special Bets "to the odds" Service: For the patient punter who wants to have substantial bets at rewarding odds. One to four bets per month on the most difficult large field handicaps. Current flat season: 4 bets, 1 winner advised as maximum bet at 33/1 in the Victoria Cup. Place £5 win to the odds for the service
The Handicap Snip Private Betting Service: the long running, specialist service providing bets in weekend a big festival racing only. £25 to join for life then £5 to the odds on the Specials
Many of the videos members see are available in the Rightjudgeiam Youtube channel and readers are encouraged to view them
Free E-Book:
My free e-book "Punting Heaven" is available to download, it gives some insight into why l
arge field handicaps are the best betting medium in British racing Click here to view
Responsible Gambling:
All members are encouraged to bet only from a dedicated betting bank preferably with an identical back up. Profits should be returned to the bank and stakes increased more slowly than bank size growth. Patience, discipline and not betting from income are essential
I offer support and advice to all members. There is an awful lot of wisdom within the membership and they support each in social media and Whatsapp groups.
Future Plans:
Much of this will be driven by the longstanding members. I've often considered getting into racehorse syndication. If members were interested that's definitely something worth looking into
Horses To Look Out For:
Footpad: Willie Mullins Arkle Trophy winner will, in my opinion, prove to be a true champion if he stays sound. With his dosage index profile matching those of Many Clouds, One For Arthur and Auroras Encore he has the stamina to be a top notch staying chaser. If I could have a word with the owners, my advice would be to go for the £million bonuses starting with the Betfair Chase in the Autumn. I do fear they will stick with the two mile route though sadly.
Away from Racing:
Veteran, high-level martial artist. I practice Qi Gong and as a former Physical Therapist I like to provide treatment for friends and colleagues.
I cycle regularly but not in lycra and without a helmet – just for pleasure!
To join up to this service
https://twitter.com/RightJudgeIam/status/1022093481446199296