Hardworking English based jockey Dougie Costello has ridden at practically every track in the UK, and last Thursday the go-getting jockey had a full book of rides at the Laytown track on the beach.
Costello has become something of a familiar face to this sea-side venue which only hosts one meeting per year, he is associated with the Melbourne Ten syndicate who are without a doubt Laytown's most influential followers.
We exclusively caught up with Costello to get all his post-race analysis on this somewhat unique Co. Meath race-day, where his shorts and shades didn't look out-of-place.
Tell us about you experience at Laytown?
There's a great atmosphere similar to most Irish tracks. The racing people in Ireland are unbelievable, they love the horses and are real racing fans asking for photos & autographs.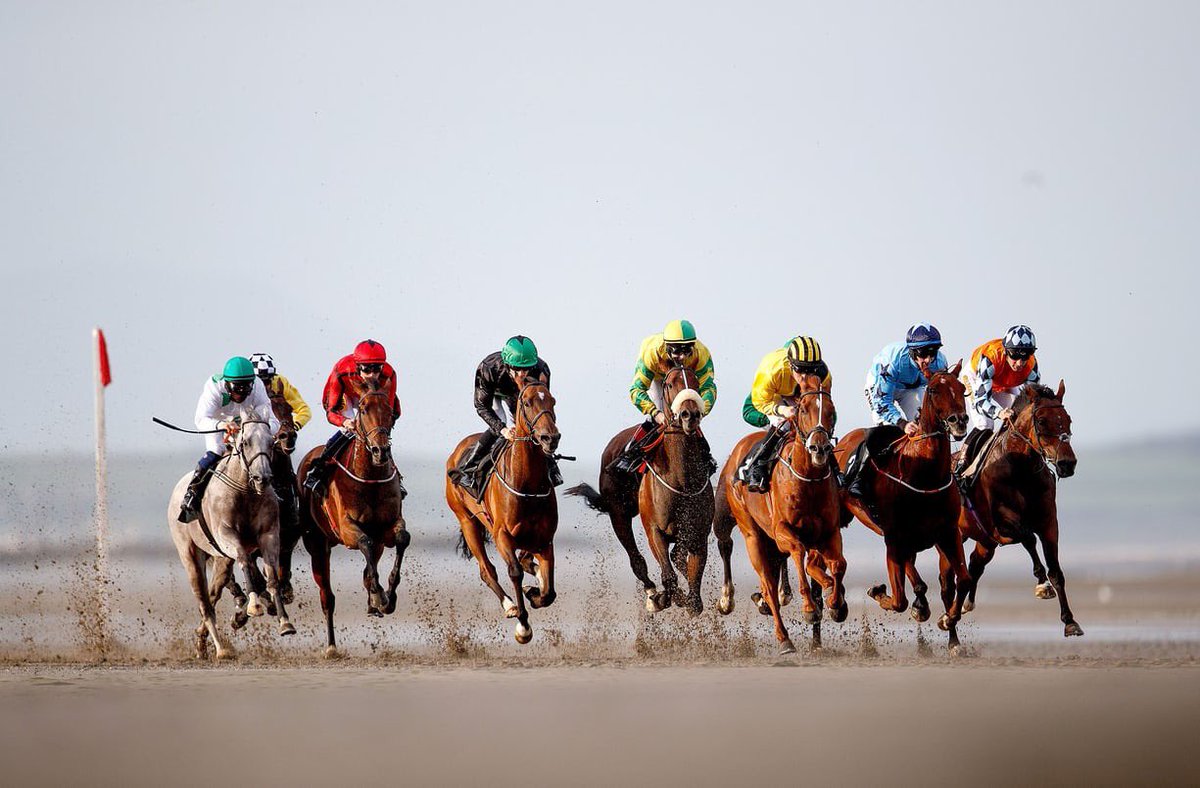 How does it compare it other tracks you have ridden at?
You can't real compare it to any other track, It's 100% natural laid sand. For me as a rider it brings me back to my pony flapping and point to pointing days, changing in a marquee with no showers and the banter between the Jockeys is great.
Still no winners yet on the beach?
I've hit the crossbar the last two years however next year I am hopefully to get on the scoreboard, here's hoping.
I have been at Laytown the past two years with Melbourne 10 and my boss Jamie Osbourne, I know how much hard work they put into getting there, jimmy Mac and all the staff do serious work. So, to be a small part of it all is unbelievable. It's not all about winning.
What does it take to get a horse to win at Laytown?
You need a horse with high cruising speed, that stays above his trip and enjoys the water, to get a winning horse on the beach.
Being connected with the Melbourne 10 lads how did that come about?
I met all the boys in San Mortize racing on the ice, we automatically clicked. Then back in the UK my boss (Jamie Osbourne) used me a lot that summer and we had plenty of luck /winners, he asked me would I be interested in riding for Melbourne 10 more regularly.
A little in-house joke with Melbourne 10 syndicate is that they offered me a retainer position at the beginning, and I thought it was a joke, so I turned them down. Ian the boss of the syndicate never lets me forget it.
They are great owners to ride for because they know the chances are like as owners, they will lose more money, than they will make however win, lose or draw the Melbourne 10 lads always have a great night.
Would you like to see more beach racing in the UK?
At the moment we have too much racing in the UK but something like Laytown would certainly give horses / jockeys & owners a change, and occasionally a change is better than a break.
Where do you think would be suit to a beach racing venue?
I think it would be a great idea to get another one In Ireland. I reckon the West of Ireland in particular would suit. My home town of Galway has some great beaches, and plenty of local trainers would jump at the chance to support it.